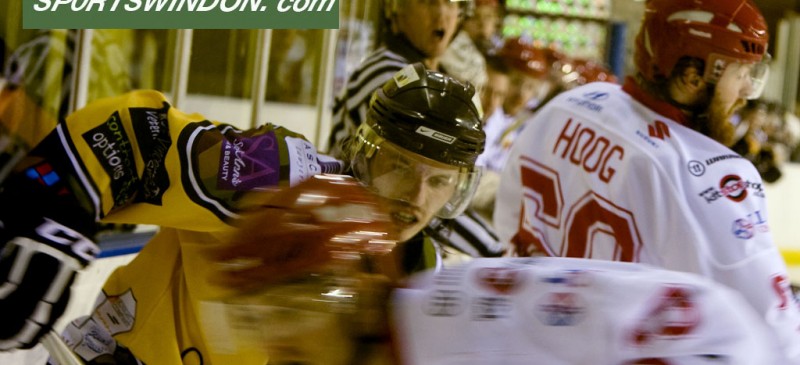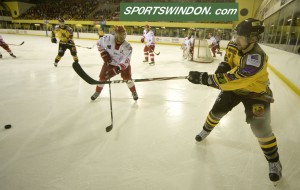 Swindon Wildcats suffer their third successive loss, as a late blow saw the Bracknell Bees land a final 3-2 score at the Link Centre.
What was another close encounter between the two sides saw the Bees strike first in the game, with import Martin Masa hitting a one timed effort in front of net for a powerplay goal.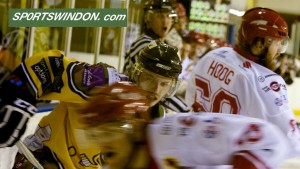 A hard fought period quickly led into the second and before long, saw Swindon even the score. Captain Aaron Nell would be found to the left of the net and with a clean wristshot, would guide the puck past Annetts for 1-1 game.
Some momentum by the home side then gave the 'Cats the hunger for a second and to net once again. The 32nd minute then offered that chance as defenseman Shane Moore would hit a slapshot from the blue line. Sticking firmly to the ice, the puck would go about beating every icing player ahead of Swindon D man and pass into the Bracknell net for a go ahead goal.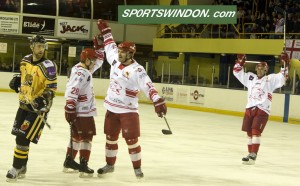 The final third period would see the tempo of the game rise and within minutes would hold the next goal. Despite getting a shot on 'Cats netminder Tom Murdy, Bees' forward Olli Bronniman would be seen to be pulled down and with little doubt drew the referee to call a penalty shot.
A tense affair by fans and players alike saw the Bees player skate hard to the net and despite hitting the post past Murdy, the puck would rebound off the post and with it of the back of Murdy for a tying goal.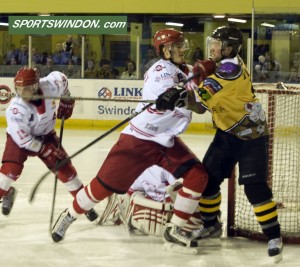 A tough to take levelling score made for the home side to continue to up their pace however in the 52nd minute, Bracknell would take advantage of a player in front of net.
After a quick fire shot on the Swindon net, Bracknell's Scott Spearing would redirect the puck from in front of net – to see the puck past Murdy for a final third goal.
Although the Wildcats would create multiple chances from here, including an across goal line shot, the 'Cats could not convert as the final buzzer sounded.
Final Score: Swindon Wildcats 2 – 3 Bracknell Bees
Man of the Match: Baird – SWI / Foord – BRA
Scott Gummerson – Press Officer
More: http://www.swindonwildcats.com/index.php?option=com_content&view=article&id=1172&Itemid=50