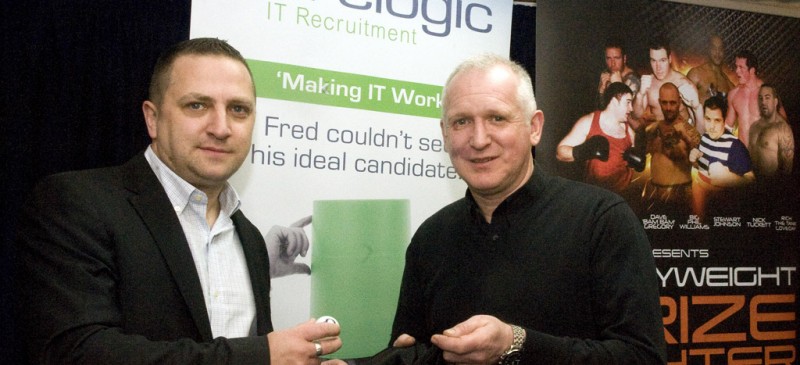 The Neilson Prizefight bouts were drawn at a press conference at the Oasis in Swindon. Over 70 press and boxing fans were at the Leisure Centre  on Saturday to watch the draw for the eight man, £2000, 'Winner Takes All' Neilson Promotions Heavyweight Prizefighter Tournament. The bouts will take place  at the same venue on Saturday 30th March.
The eight men participating in the tournament include former Walcot amateur boxers Scott Cadder and Stewart Johnson, both of whom have an impressive and respected amateur record.
Both boxers were schooled at one of Swindon's most illustrious amateur boxing clubs under the tutelage of trainer Harold Scott.
Two other men participating in the tournament who boast an impressive amateur background are 'Big' Phil Williams, formerly of Penhill RBL, and 'Irish' Danny Martin, a man who displayed his boxing skills when narrowly pipping Stewart Johnson to a decision on the cards when they fought on the last Neilson Promotions show in-front of a record attendance of over 1,300 boxing fans.
The remaining 4 competitors are:
Nick Tuckett an MMA specialist, white collar boxer and former British and European Ju-Jitsu champion from The Dragons Lair Gym in Melksham.
Ringside Gym's Mark White, a well known sparring partner to most heavyweights on the white collar scene. Originally a kick boxer, Mark has proved time and time again in the gym that he's a man who can dish out a lesson; with £2000 being put up for the winner, he couldn't resist the temptation to dish out a few lessons in public.
Rich 'The Tank' Loveday, a former cage fighter and a man who has kept himself busy of late on the white collar scene, and is yet to be stopped in his boxing career
Dave 'Bam Bam' Gregory who is current Neilson Promotions' Heavyweight Champion, and crowd-pleasing real-life Rocky who's renowned for his courageous displays.
Main sponsor Kevin Metcalf (Verelogic Group CEO) and trophy supplier Vince Ayris had the honour of drawing the names from the black satin bag for the Quarter Finals in the following order;
Phil Williams and Danny Martin.
Dave (Bam Bam) Gregory and Nick Tuckett.
Mark White and Scott Cadder.
Stewart Johnson and Rich Loveday.
Kevin Metcalf said " I am very proud to be the main sponsor for this event, as an ex-boxer myself I know what these guys are going through and with the promoters now announcing a 'knockout' bonus, this is defiantly going to be a night to remember".
Promoter and Matchmaker Mark Neilson said, "I have been around the boxing scene in Swindon my whole life and can genuinely say that this is the most exciting boxing event I can remember.
Whilst putting the card together, the hairs on the back of my neck where literally standing on end as I was imagining how this night was going to turn out. This is easiest the biggest show with this type of format Swindon has ever seen, and there are sure to be fireworks."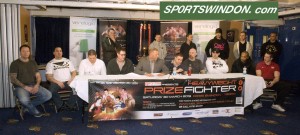 A mouth-watering undercard features Ringside Gym's Karl Paul V Kane Sherwood, the ever popular, and last time out fighter of the night, Paul Payne v Jacob Sheppard who is another former amateur boxer adding to the unquestioned quality on offer.
Also on the under card is Ringside's Carl McCulloch v Joe Carpenter and Spartan Gyms' James Lawrence v Ross Alexander.
Doors open at 6:30 and the first fight is scheduled for 7:30. Tickets are still available and are priced at £60 each for Ringside Tables (which included a three course meal), £40 for Ringside Seats.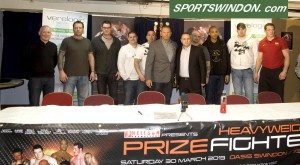 MORE INFO: www.neilsonpromotions.co.uk
Gallery: