Sport for all wheelchair users at Delta open day.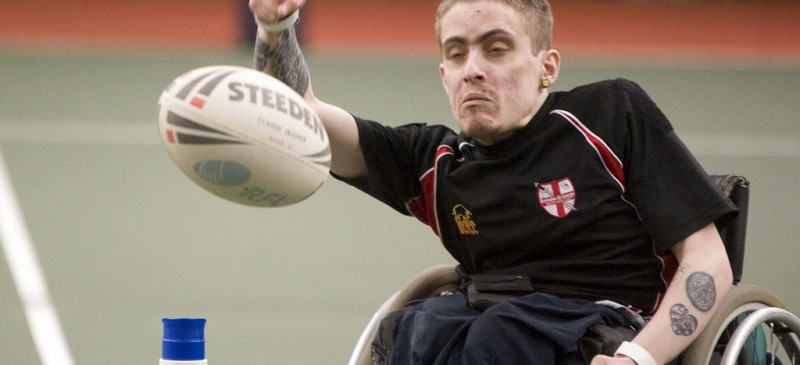 The Wheelchair Sports Open Day was put together by the council's Leisure Services team at the Delta Tennis Centre on Sunday.
It showcased a range of sports available to wheelchair users from across the borough and surrounding areas including Wheelchair basketball and rugby.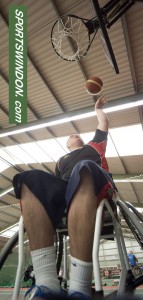 The wheelchair basketball, was run by coaches from the Swindon Shock basketball team, while wheelchair rugby sessions were run by Swindon St George Wheelchair Rugby League Tag Club.
Richard Watkins, head coach at Delta Tennis Centre, who already runs wheelchair specific coaching sessions twice a week at the centre, was on hand to show potential players how to get involved.
Organisers also encouraged companies to attend with a view to sponsoring some of the wheelchair teams.
The open day was funded with money raised by local charity Inner Flame, along with funding from the Tennis Foundation and supported by Project Ability.
Inner Flame helps young people aged 14 to 25 to discover their potential. The charity runs programmes to help jobseekers between the ages of 16 and 25 to find work and move forward i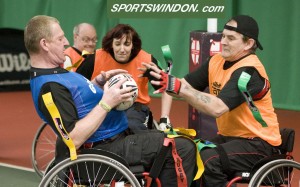 n their lives, as well as residential courses such as Fire Me Up! – a fun, challenging experience for people aged 14 to 19.
David Wreathall, Inner Flame Co-Founder, said: "We were delighted that our team decided to take part in and support disabled sports as part of their community project."
Cllr Keith Williams, Swindon Borough Council's Cabinet Member for Leisure, said: "I would like to thank the young people and those involved with Inner Flame for raising the money to help u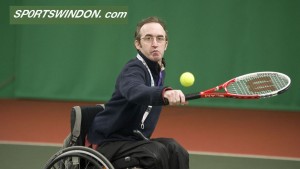 s organise the Wheelchair Sports Open Day as it will give more people the opportunity to access sports and activities they may not have tried before."
Louise Hunt, mentor to the Inner Flame participants and London 2012 Paralympian, said: "It's been amazing to see them develop over the period they have been at Inner Flame and I have really enjoyed supporting the group."
For more information please follow: Twitter: AbilitySportSN or Facebook: Disability Sport Swindon
Copy from: