Kauppinen pen save knocks the colour from Peacocks visit.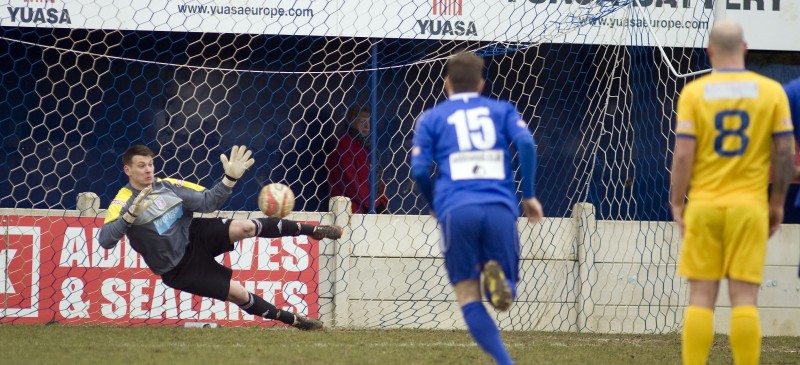 Taunton Town's visit to Webb's Wood lacked the colourful display of their nickname, the Peacocks. Rob Dean netted a brace with an Ashley Edenborough goal sandwiched between them.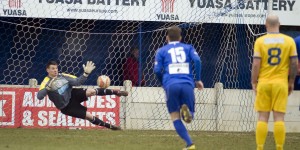 Kent Kauppinen even managed to save a penalty to keep a clean sheet on the day.
SPONSOR A GALLERY OR PAGE. Contact richard@calyxpix.com
Gallery.