Wildcats stung by the Bees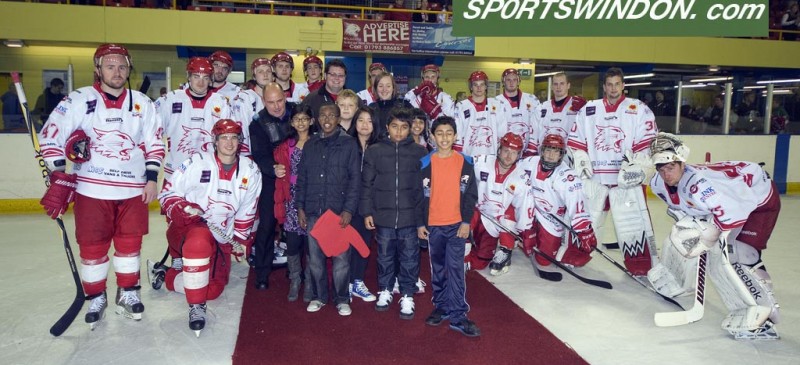 Bees Land Final Shootout Sting
The Swindon Wildcats saw their hopes of a two point win denied, as they fell short in a dramatic shootout loss to the Bracknell Bees.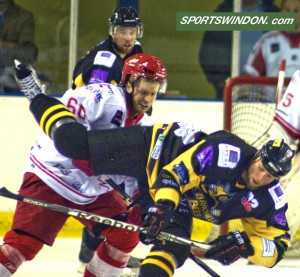 What started as a grinding game between the two sides soon led to a scoreless first period before and into an exciting second. In contrast to what had been played out, it took the home side just 54 seconds to open the scoring and a goal that would see forward Michal Kapicka finish on a 'Cats powerplay opportunity.
The momentum was short lived however after Bracknell's Petran then saw his one timed effort beat netminder Dean Skinns and score on what was a replying powerplay goal. A tough game of hockey was to follow before the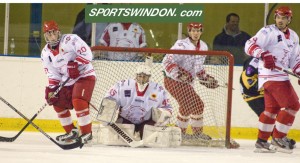 Wildcats would then strike once more to close out the period. An attack that saw Bees' Tom Annetts sprawl out in net, was finally finished when Swindon's Jonas Hoog's rebound effort found the net with a strong strike.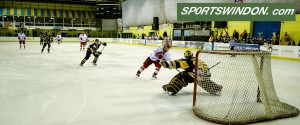 Just over five minutes into the final third and Hoog would then find the net once more, this time with fellow defenseman Paul Swindlehurst setting up the Swede for a breakaway, from which would be finished in style.
Despite going behind by two, Bracknell eventually found a way back into the game after Andy Munroe's individual effort was finished with great skill as a backhand effort which found the roof of the net.
A tense final ten minutes soon paved the way for some exciting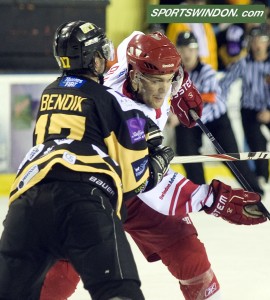 play and before long the Bees would find a tying goal, after a scramble around the home side's net. Although saving multiple shots on net, netminder Skinns could do very little as Bracknell's Alan Lack tapped in the loose puck past a screen in front of goal.
A tied score would hold out throughout the rest of the regulation and force an overtime period for both sides, as a 4 on 4 line emerged. Both would have chances alike throughout the five minutes period however both netminder's continued to stand strong and lead the game into an ultimate shootout decider.
A round one situation would see both Bedik and Nell's chances saved leading to what would be a deciding round two. Bracknell's Shaun Thompson emerged next from the bench and after his backhand effort saw the puck strike the roof of the net, all attention turn to Swindon's Hoog.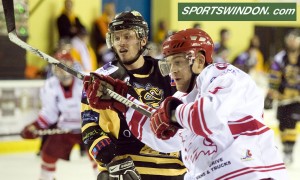 Despite some clever stick work and a switch of direction, Annett's pad would see the 'Cats forward denied and give the Bees an advantage.
Round three would then see attempt from Marcel Petran and then Mattius Perrkio saved and with it, a win for the side on the road.  It was Bracknell who took the second point from this game, after earning their first from overtime.
This was Swindon' third overtime loss in three games.
Copy from: http://www.swindonwildcats.com/index.php?option=com_content&view=article&id=975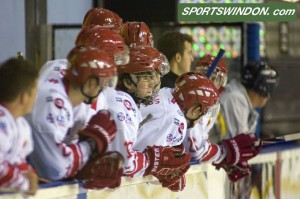 Final Score: Swindon Wildcats 3 – 3 (0 – 1 After Shootout) Bracknell Bees
Man of the Match: SWI – Skinns / BRA – Rounding
See also:  w  w  w  . s  w  i  n  d  o  n  h  o  c  k  e  y  . c  o  . u  k