Nell in international squad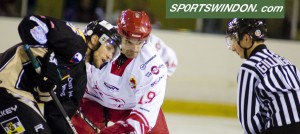 from: http://www.swindonwildcats.com
Swindon Wildcats forward Aaron Nell has been named in the preliminary 32-man squad being assembled ahead of Great Britain's final qualifiers for the 2014 Winter Olympics which are being held in Sochi, Russia.
Head Coach Tony Hand has selected 32 players all of whom will gather in Manchester later this month on Monday 21st and Tuesday 22nd of January to be put through their paces in a two-day training camp before the Edinburgh born coach whittles his squad down to 22 players.
Those chosen will then travel to Latvia on Wednesday February 6th where they will take part in a four team final qualifier stage in Riga, against the host nation, France and Kazakhstan.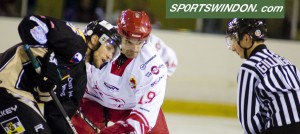 Speaking to the media after the squad was announced, Hand said: "By naming a 32-man squad, it gives me chance to look at a number of players who weren't in the final squad last time.
"The camp will give us a great start in our preparations for Riga. It will not only give us chance to work on tactics, but will also be a great bonding exercise for the squad."
The Swindon Wildcats captain is the current leading EPL goalscorer having netted 32 times in the same amount of games and also has the highest goals by game average along with 33 assists to his name for a total of 79 points and he is one of just four EPL players named in the preliminary squad.
Speaking about being added to the squad, Nell said: "It is a great honour to be selected for the Olympic qualifying squad.
"I'm really looking forward to the training camp up in Manchester and having the chance to train alongside the best players in the country.
"Hopefully everything will go well and I will make the final squad that travels to Latvia."
The full preliminary squad: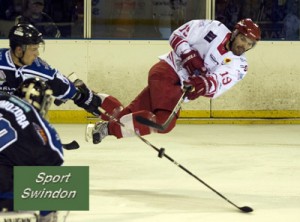 Ben Bowns (Hull Stingrays), David Clarke (Nottingham Panthers), Russ Cowley (Coventry Blaze), Ben Davies (Cardiff Devils), Matthew Davies (Hull Stingrays), Robert Dowd (Troja- Ljungby), Robert Farmer (Braehead Clan), Mark Garside (Belfast Giants), Joe Greener (Basingstoke Bison), Jason Hewitt (Sheffield Steelers), Phil Hill (Cardiff Devils), Leigh Jamieson (Milton Keynes Lightning), Robert Lachowicz (Nottingham Panthers), Stevie Lee (Nottingham Panthers), David Longstaff (Guildford Flames), Danny Meyers (Sheffield Steelers), Stephen Murphy (Belfast Giants), Matthew Myers (Nottingham Panthers), Aaron Nell (Swindon Wildcats), Ben O'Connor (Arlan Kokshetau), Greg Owen (Basingstoke Bison), Craig Peacock (Belfast Giants), David Phillips (Belfast Giants), Jonathan Phillips (Sheffield Steelers), Kevin Phillips (Braehead Clan), Mark Richardson (Cardiff Devils), Rod Sarich (Sheffield Steelers), Colin Shields (Belfast Giants), Ashley Tait (Sheffield Steelers), Mark Thomas (Sheffield Steelers), Jonathan Weaver (Nottingham Panthers) and Geoff Woolhouse (Sheffield Steelers)
COPY FROM: http://www.swindonwildcats.com/index.php?option=com_content&view=article&id=1074