Badders is back on – Yes the return of the worlds premier Equestrian 3 day event.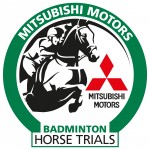 BADMINTON TO BE BACK WITH A BANG
The organisers of the Mitsubishi Motors Badminton Horse Trials are all systems go for the 2013 renewal after the washout of last year.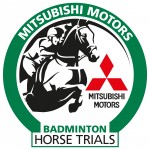 The Box Office at www.badminton-horse.co.uk is now open and Badminton's many regular and welcome new fans will have a fantastic long weekend of sport to look forward to from May 2nd to 6th.
Ticket prices remain largely unchanged from 2012 in view of the cancellation and demand for sites in the huge Tradestand Village has been as strong as ever.
 Top riders attending in force
All the top international riders, a year on from their Olympic exploits, are expected to be amongst the entries, including Germany's dual Gold medallist, World and European Champion, Michael Jung, who is yet to compete at the world's premier event.
Andrew Nicholson from New Zealand, who has completed Badminton more times than any rider without ever winning, finished 2012 in spectacular form, winning both the HSBC FEI Classics events at Burghley and Pau and will be keener than ever to lift the Mitsubishi Motors trophy and consolidate his lead in that series.
In addition for the first time Badminton has emerged as the event which might provide the elusive third leg of the Rolex Grand Slam of Eventing for William Fox- Pitt, after his victories at Burghley 2011 and Kentucky in 2012.
Cross Country day, over a similar course to the one built but not jumped last year, will run on the Sunday of the Trials after two days of Dressage. Badminton concludes with the nail biting Jumping round on Bank Holiday Monday.
Proceedings get going on the Thursday with the recreational riders' Mitsubishi Motors Grassroots Championships, which will feature both the 2013 and the postponed 2012 classes, over the hallowed turf of the Duke of Beaufort's Gloucestershire park.
Badminton's annual designated charity in 2013 will be Alzheimer's Research UK, which will as usual be recognized by a cross country fence and which will have the opportunity to publicise its important work and of course seek to raise funds.
Early booking of tickets is strongly advised, particular for the Camping Site and Grandstand Tickets for the final day, both of which have sold out in recent years. Happily Badminton has been able to renew its insurance, so in the very unlikely event of another cancellation advance ticket holders are assured of their money back in full.
As from 2014, the horse trials will revert to its Thursday to Sunday schedule and move to the weekend after the May Bank Holiday, running from May 8 to 11.
More: http://www.badminton-horse.co.uk