A blast from the Wildcats send Jets spinning.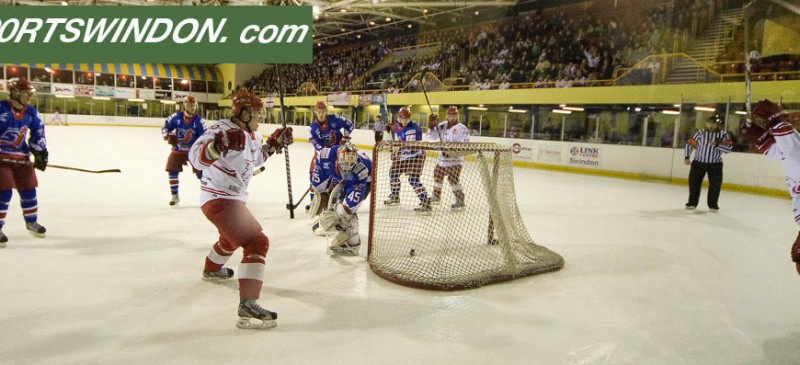 In a midweek fixture against the Slough Jets, the Swindon Wildcats displayed an impressive peformance to earn themselves a vital two point victory in an thrilling 8-5 game.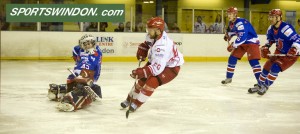 The Wildcats opened the scoring, with the returning Matias Perkkio releasing a quick shot in front of net and past netminder Gregg Rockman.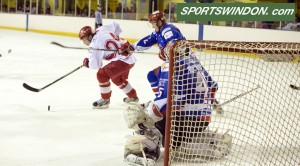 It was not long before the visiting team levelled the scores however when a powerplay opportunity gifted Frantisek Bakrlik his first of the night from close range.
A 5 on 3 play quickly gave Swindon their next chance and with a pass across net, it took a swipe from Perkkio to restore the Wildcats' lead.
In an almost instant reply Slough would then find their next goal of the evening, after a loose puck presented Ciaran Long with the chance to beat Dean Skinns on goal.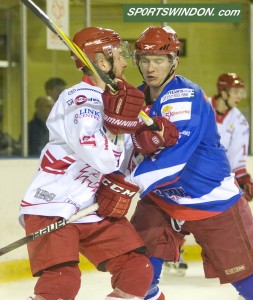 A busy period was finally rounded off in Swindon's favour as captain Aaron Nell saw his wristshot fly over the shoulder of Rockman and into the net for a 3-2 score.
The start of the second period would then bring about Swindon's fourth and a goal that saw an impressive blind backward pass from Nell to leave import Jonas Hoog tapping the puck in.
Somewhat of a scrappy goal in the 32nd minute then left Slough within one through an eventual Bakrlik strike. However Swindon import Sandvik quickly looked about restoring the 'Cats two goal lead as a quick release backhand would find the top corner of the net for a fifth goal.
Sandvik's attempt on an individual effort then went about making it six with five minutes remaining in the second period. A burst down the wing would leave the Finn in on net and with a simple shot across the ice, would beat Rockman between the netminder's pads.
A shorthanded situation did little to help the visiting sides position as Sandvik then set about earning his hat trick, through a close effort from the tightest of angles.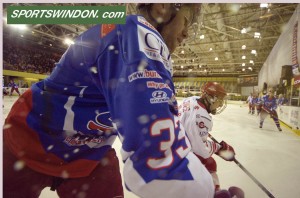 From here the home side took a strong 7-3 lead into the final period and within 4 minutes soon added to that lead. Despite being shorthanded, a counter attack breakaway left Hoog on goal once more and with some quick hands would beat the now in net Danny Milton.
Slough were to eventually stop the onslaught as a powerplay opportunity gifted Mindaugas Kieras his first if the night after an across goal pass for a tap in.
A touch of good fortune then set about the Jets' fifth of the evening as a puck caught by the referee's skate would wrong foot the Swindon defenseman and set up Bakrlik for his hat trick.
This would ultimately be the final goal of the evening and after a physical end to the period, the game would be awarded to Swindon in an 8-5 victory and third consecutive win on home ice.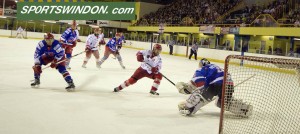 Final Score: Swindon Wildcats 8 – 5 Slough Jets
Man of the Match: SWI – Perkkio / SLO – Towalski
Copy: Scott Gummerson – Press Officer
Lots more at www.swindonwildcats.com
and w  w  w  . s  w  i  n  d  o  n  h  o  c  k  e  y  . c  o  . u  k
SPONSOR A GALLERY OR PAGE contact: richard@calyxpix.com
GALLERY: