Super Supermarine battle back to win 4-3 against North Leigh.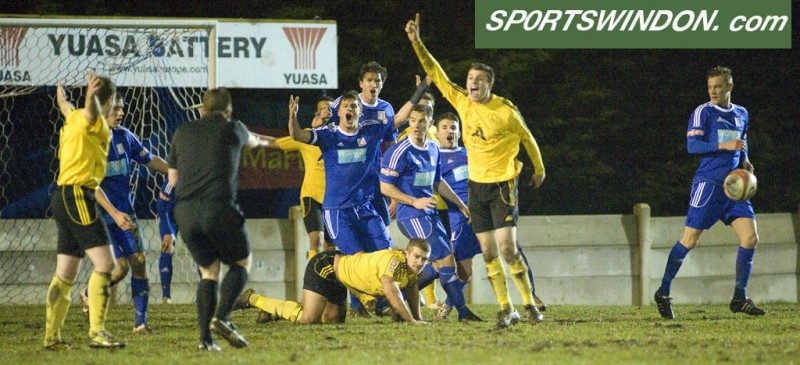 Super Supermarine are flying high after an amazing fight back.
Against all odds the Webb's Wood boys bounced back from 3-1 down at half time to keep their home record in tact with a 4-3 win. This, despite being down to 10 men for the final part of the game.
Result:     Supermarine FC 4. (Parsons 13, Curtis 68, Whitehead 69 Etheridge 88) North Leigh FC 3 (Mills 24, Hole 25p, Else 36)
Gallery: