Wildcats extinguish Pheonix with 4-2 win at the Link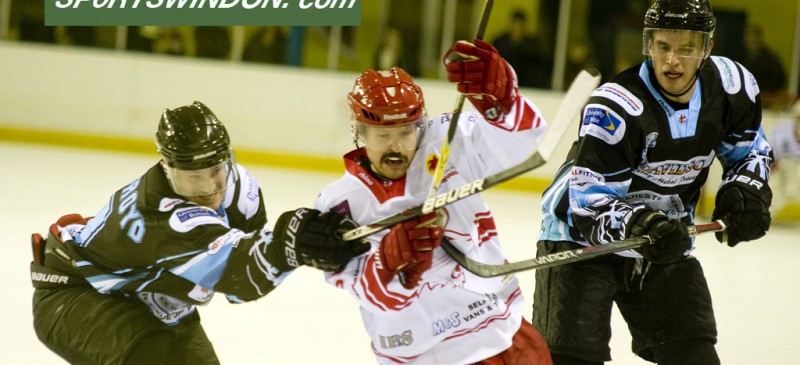 Swindon Wildcats claimed one of their biggest victories in recent home outings, after overcoming the league leading Manchester Phoenix.
Although suffering a late overtime defeat to the Phoenix the previous weekend, the 'Cats showed why home ice is so important after displaying a full sixty minute performance.
Despite seeing the traveling side open the scoring through an initial James Neil rebound, the 'Cats were soon to find their reply.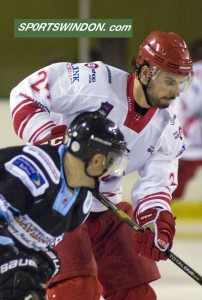 It took just two minutes and a chance that presented newly signed Tomas Fojtik with a faceoff pass and a quick strike to beat netminder Stephen Fone. An Andy McKinney deflection in front of goal however, would beat a wrong footed Dean Skinns and restore Manchester's lead on the road with just minutes left in the period.
However after finding a rebound come his way, 'Cats import Michal Kapicka used an inventive spin to beat his defenseman and score past a sprawled netminder to tie the scores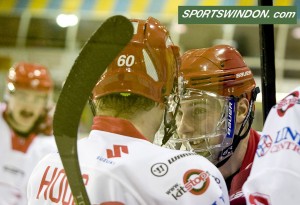 An action packed game led its way into the second period and one that saw two good sides play out an evenly exciting fixture.
The score would be eventually broken and to the delight of the home crowd, this time as forward Aaron Nell beating Phoenix's Fone with shot finding the top corner against a braced netminder on his post. Some notable chances and saves alike were played out throughout the rest of the second howe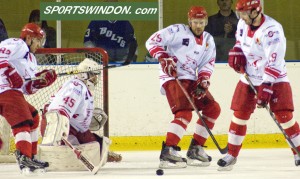 ver after fourty minutes of action, it would be Swindon who would claim a 3-2 score
A fast paced final third saw both sides push forward, testing both netminders in the hope of the next defining goal.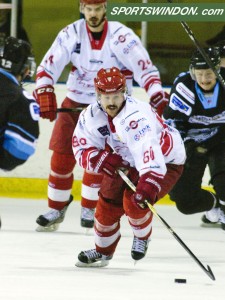 With four minutes remaining in the period that goal was then found, with Swindon doubling their lead to secure their eventual victory. Much like the previous goal, it was the Swedish Jonas Hoog who would net a fourth with a rebound opportunity presenting an open net for the import to score.
The Wildcats then went about executing the simple things to close out the game from here and earn themselves a crucial two point win over the league leaders.
The win now see's Swindon move to an equal 6th in the league and just two points away from a potential 5th place.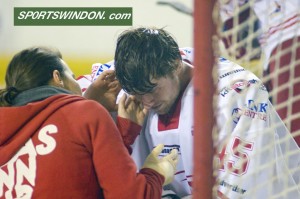 With no away fixture scheduled on Sunday, the 'Cats will next return to home ice on the 2nd of December, when they look to take on the Peteborough Phantoms in the hunt two more important points.
Final Score: Swindon Wildcats 4 – 2 Manchester Phoenix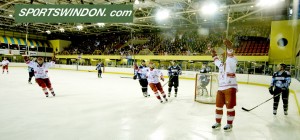 Man of the Match: SWI – Kapicka / MAN – Boothroyd
Scott Gummerson – Press Officer