Wildcats bring down The Bison at home 5-3.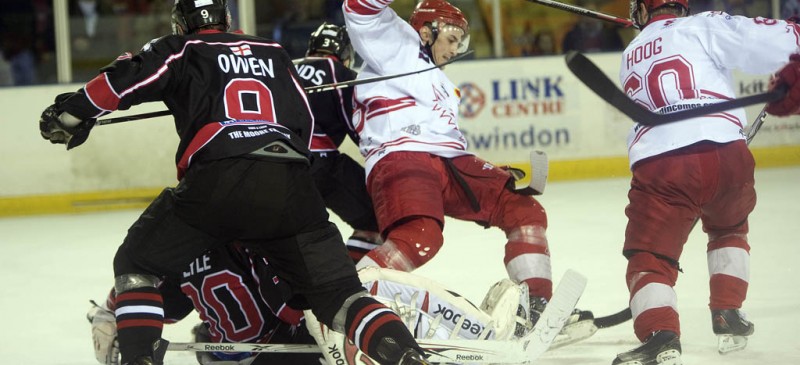 The Swindon Wildcats got back to winning ways overcoming a tough Basingstoke Bison side. The Bison came into the night's action with a run of four victories to call on however against a hungry 'Cats side, that streak was soon to end.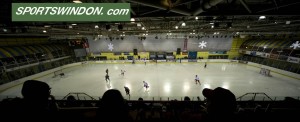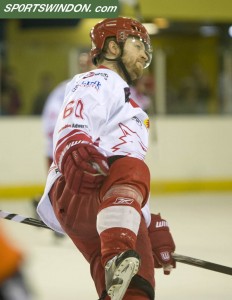 It was not all plain sailing for the Swindon Wildcats with the Bison striking first through Joe Rand, which soon brought the game to life.  Within six minutes Basingstoke then made it two as ex-Wildcat Jaroslav Cesky finding his first of evening, with a follow up on a rebound to his initial shot.
Four minutes from the end of the period and the Wildcats would then find their first of evening. Using pace to dip inside a defenseman, Swindon's top point scorer Jonas Hoog would see his screened shot beat Stevie Lyle in net and leave the netminder standing as the puck hit the back of the net.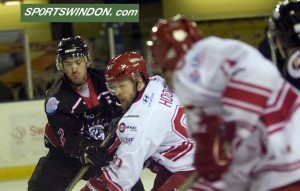 With an almost instant response the Bison would see a third scored, this time with Doug Sheppard finding his way past netminder Dean Skinns and sliding the puck across ice and under his consequently checked team mate Jaroslav Cesky.
The second period bought about much of the same from both sides however at the 26th minute, the night's play would see the goal of the game. A drop pass to Wildcats' Jonas Hoog left the Swede skating down the wing and after finding import Matias Perkkio across ice, the Finn would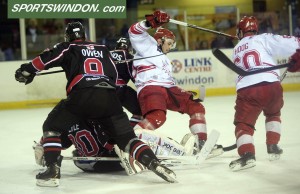 stick handle around netminder Lyle and backhand the puck for a second goal.
Despite holding less goals within it, the period would continue with constant end to end action and lead to final twenty minutes the scores at 2-3.
Within thirty seconds of the restart, the game would then see its next goal netted and at the hands of the home side. From what seemed like a grinding playsoon turned into forward Aaron Nell being given the puck and with great aim, found a gap above netminder Lyle's shoulder for an imporant tying goal. At the 53rd minute Nell would once again claim a goal against the visitors, with his effort against a braced Lyle finding its way through the pads and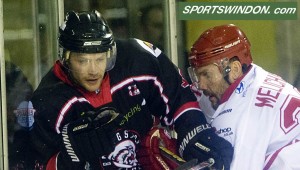 across the line for the go ahead goal. Minutes later and a moment of madness from Lyle then left the netminder away from net with the puck and clearance effort to be made. Fortunately for the 'Cats the puck would land toward forward Sam Bullas' stick and with little hesitation, would score in the open goal.

Two quick goals would give Swindon the momentum to see out the period from here, despite some outstanding saves from Lyle in the Bison net to keep the scores at 5-3. Although testing netminder Skinns on several occasions, Basingstoke could do little as they heard the final buzzer sound and award Swindon an important two point victory and their first for the 2013 campaign.
Final Score: Swindon Wildcats 5 – 3 Basingstoke Bison
Man of the Match: SWI – Melichar / BAS – Cesky
Scott Gummerson – Press Officer
Copy from: http://www.swindonwildcats.com/index.php?option=com_content&view=article&id=1064
See also: w  w  w  . s  w  i  n  d  o  n  h  o  c  k  e  y  . c  o  . u  k