Wildcats blast 4 past the Steeldogs for second win in a week.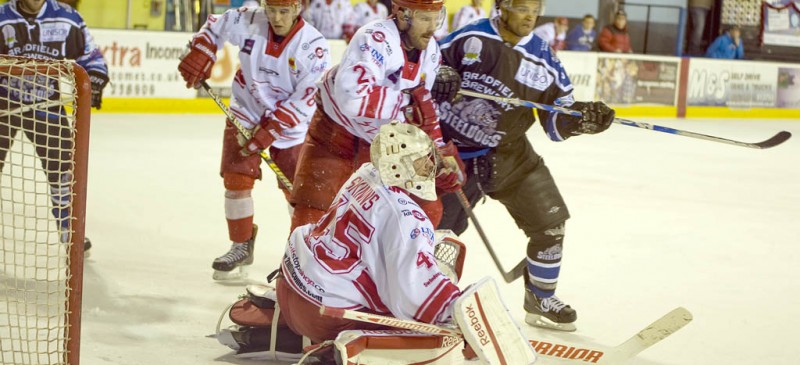 The Swindon Wildcats made it two wins from two games last Saturday evening, after defeating the Sheffield Steeldogs once more in as many games.
The 'Cats opened the game well and dominated from the initial faceoff. However after a quick counter attack Sheffield found themselves with the games' opening goal as Lubomir Korhon would strike with a 5 hole effort past Swindon netminder Dean Skinns.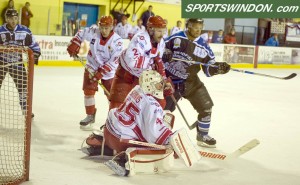 Within five minutes the 'Cats soon tied the scores and with a goal that saw team captain Aaron Nell wrist shot the puck past a screened player and beat the opposing netminder.
A feisty first period was quickly picked up in the second and again, Sheffield would look to land the opening period goal.
After coming close on several occasions, the Steeldogs eventually landed their second goal with forward Danny Wood tapping the puck in from close range.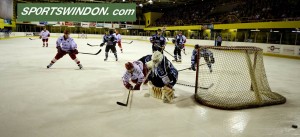 The game showed little sign of slowing down and after exchanging penalties between them, Swindon soon took control of the night's game. At the half way stage and after finding himself alone on the wing, player/coach Ryan Aldridge would throw a simple shot on net and with it catch netminder James Flavell off guard to tie the game.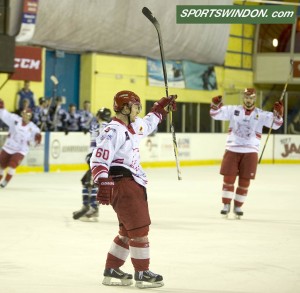 Minutes later Swedish import Jonas Hoog would then make it three, this time shooting across net and finding an inviting gap past Flavell once again.
Following the next puck drop Swindon again would then find themselves on the attack and after a rapid, long range and precise shot, Aaron Nell would the net a fourth for his side as the puck sounded off the metal work and into the goal.
A flurry of goals from the home side left them well in contention for the win, with just twenty minutes standing in their way.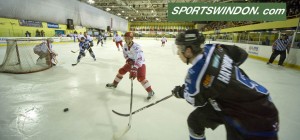 The final period held with it a strong attack from the Steeldogs however, the Wildcats would show clinical signs of defending well in their own zone and press further with attacks of their own.
Despite being tested the Swindon goal would not again see puck strike its net and as the clock wound down, the 'Cats would earn themselves their first back to back win since October.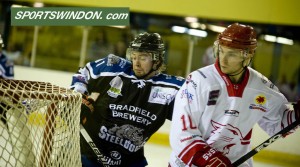 A final 4-2 scoreline gave Swindon two more points to their tally and now takes them to sixth in the league to hold a good playoff spot over the Christmas period.

Final Score: Swindon Wildcats 4 – 2 Sheffield Steeldogs
Man of the Match: SWI – Baird / SHE – Hirst
Scott Gummerson – Press Officer
More: http://www.swindonwildcats.com/