Bees swarm to sting 'Cats for 6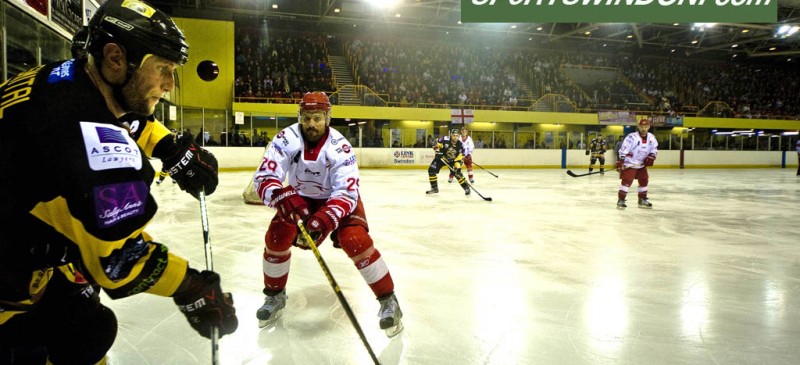 With a large crowd packing the Link for Nicky Watts final home game Swindon Wildcats saw their three game win streak come to end, falling to the visiting Bracknell Bees.
A fiesty first period saw both sides deliver hard hits but within 13 minutes, the first goal was netted. After the puck passed into the middle of the Bracknell zone, it took the 'Cats player-coach Ryan Aldrid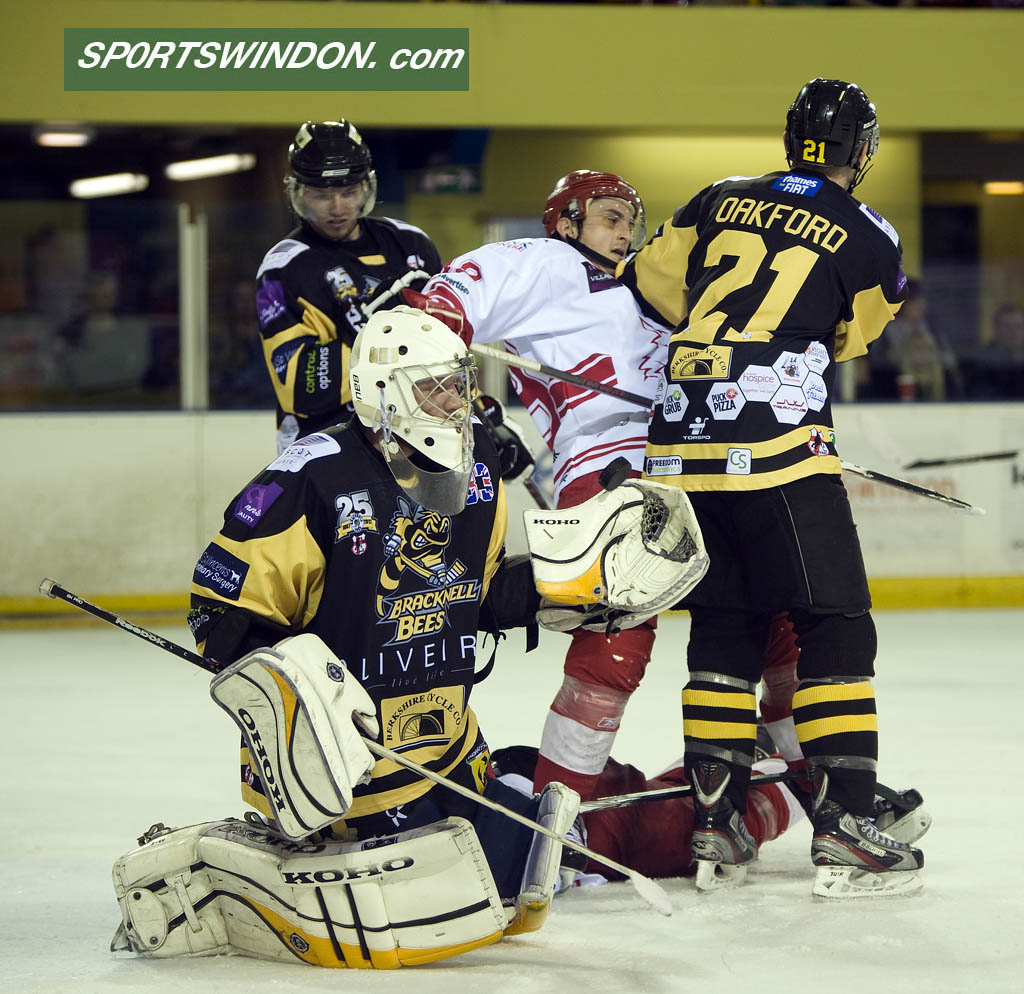 ge to hit a slapshot and beat a screen of players to make it 1-0.
The game led into an interesting second period and it took the away side just minutes to level the scores. A powerplay situation left the Bees with an offensive face off and after the puck drop, James Galazzi was able to follow a rebound and tie the game's scores.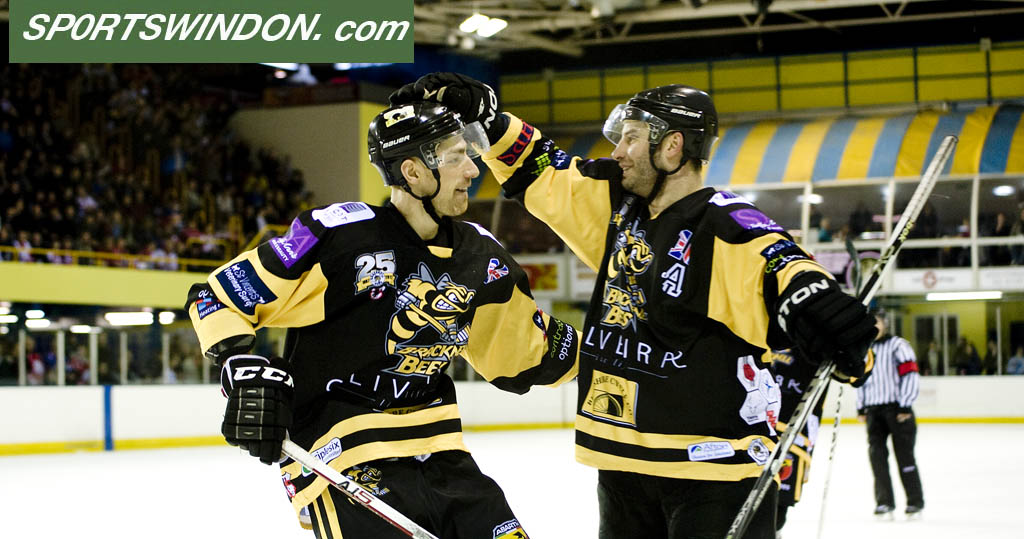 Moments later and the travelling side then made two, as Jan Bendik this time saw his slapshot pass netminder Dean Skinns with a rapid blue line effort.
Bracknell's Shaun Thompson would score a third in the 28th minute after his wrist shot from the wing found the net, a delayed penalty call then led to Lukas Smital quickly adding fourth just seconds later.
A timeout call allowed Swindon to regather and before long, Swedish Jonas Hoog tapped in a close range shot after out waiting netminder Carl Ambler.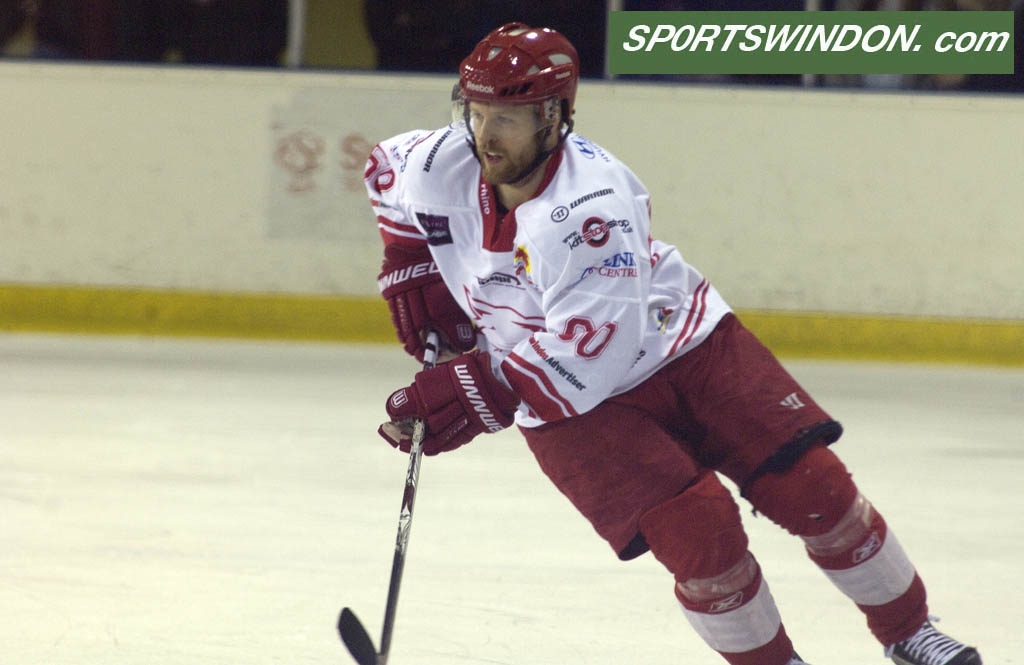 This comeback was short lived however as Bracknell soon found a fifth with Scott Spearing receiving the puck across the face off goal and tapping in the shot to close out the periods action.
Despite dom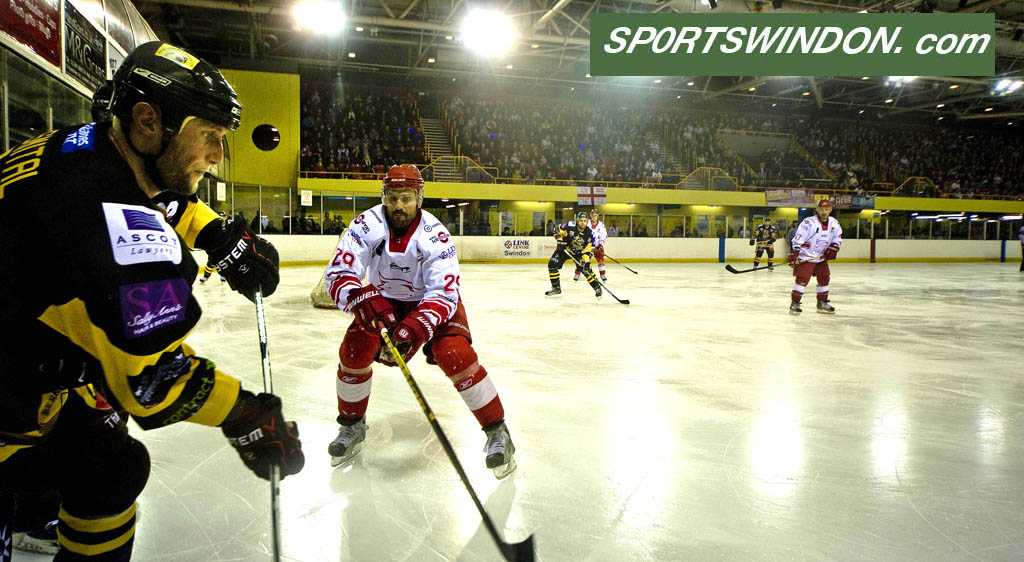 inating much of the final period with chances on the Bees net, Swindon would be held out as the Bees would strike just once more to confirm their away victory.
A loose puck in front of net led to previous scorer Bendik adding a sixth to his teams tally with a top shelf backhand shot.
Confirmation of the final score made for a Bracknell Bees 6-2 win and left Swindon reorganising themselves for a trip to Bracknell tomorrow evening.
On refereeing duty as one of the four officials was two time Olympic games Ice Hockey ref Joy Tottman.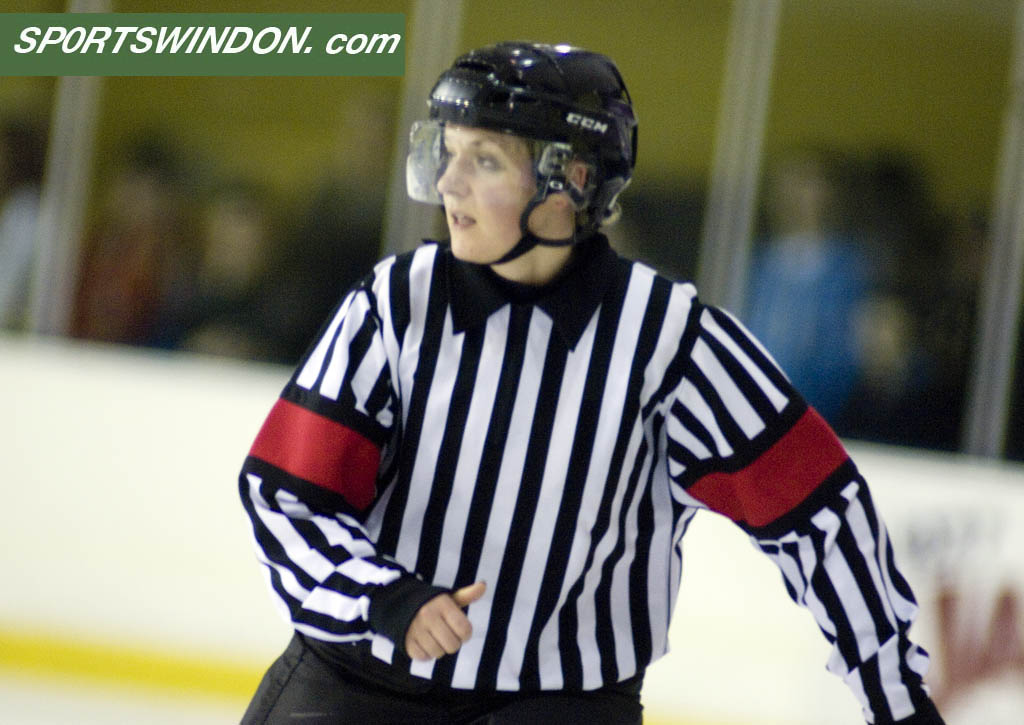 Final Score: Swindon Wildcats: 2 – 6 Bracknell Bees
Man of the Match: SWI – Watt / BRA – Thompson
Copy: Scott Gummerson
More:  http://www.swindonwildcats.com/
See also: w  w  w  . s  w  i  n  d  o  n  h  o  c  k  e  y  . c  o  . u  k
Gallery: