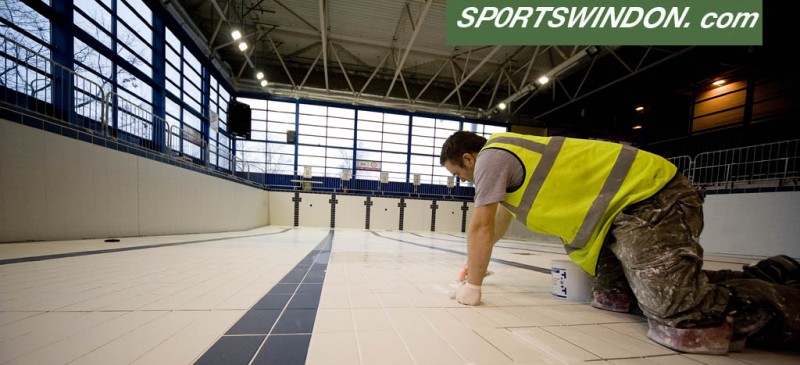 What was thought to be a straightforward six-week re-tiling job at the Link Centre pool starting at the end of July 2012 turned out to be anything but when major repairs were found to be needed.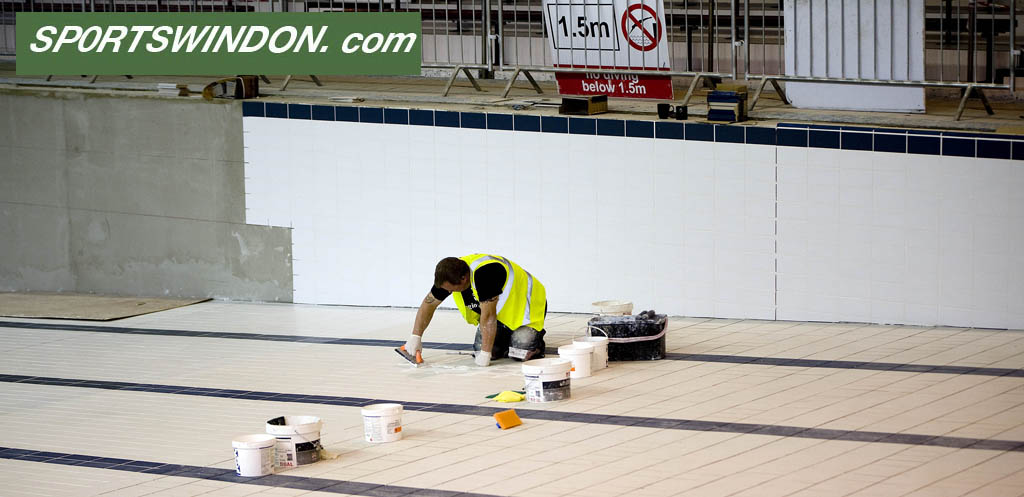 As a result the pool has been closed for 7 months, but council staff and specialist contractors have been working hard to make sure everything is on track for the planned re-opening date of 11 February.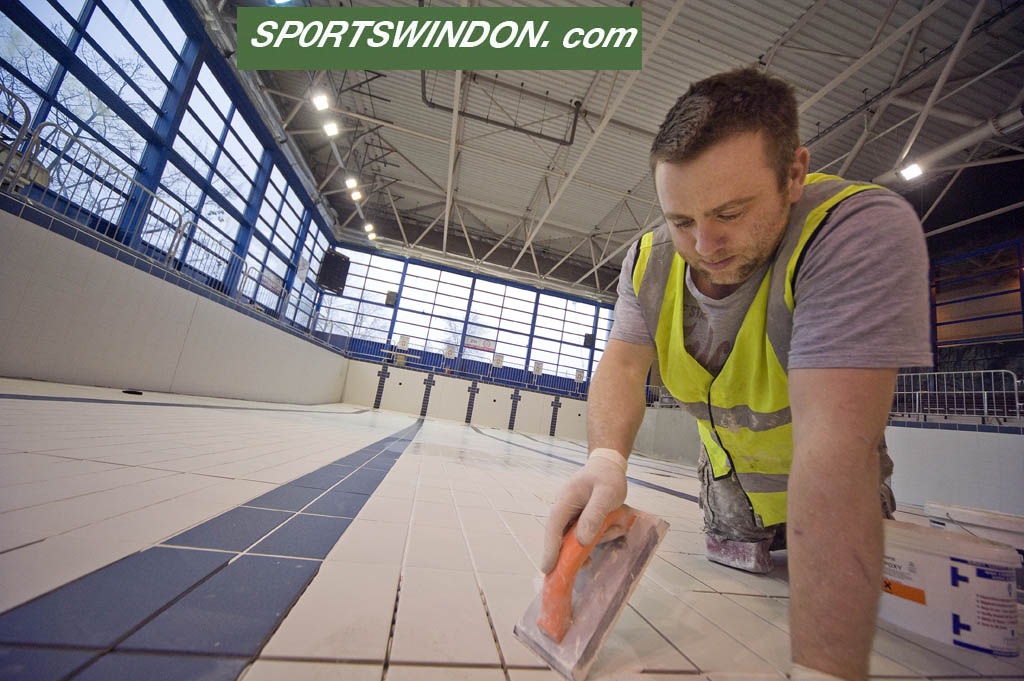 The pool has needed a huge amount of work, much of it in areas invisible to anyone using it, but vital for its smooth operation. These include the ducts around the pool that circulate the water – large enough for someone to walk through – which were found to be seriously corroded,  as was much of the metal pipework. Repairs were also needed to the filtering and cleaning systems.
The opportunity has also been taken to improve other parts of the pool, such as the paintwork, seating and ladders. The total cost is likely to be around £200,000.
Swindon Commercial Services site manager Dave Rogers said some 15,000 tiles had removed, a new render applied to the pool tank before new tiles applied to the bottom of the pool and the walls.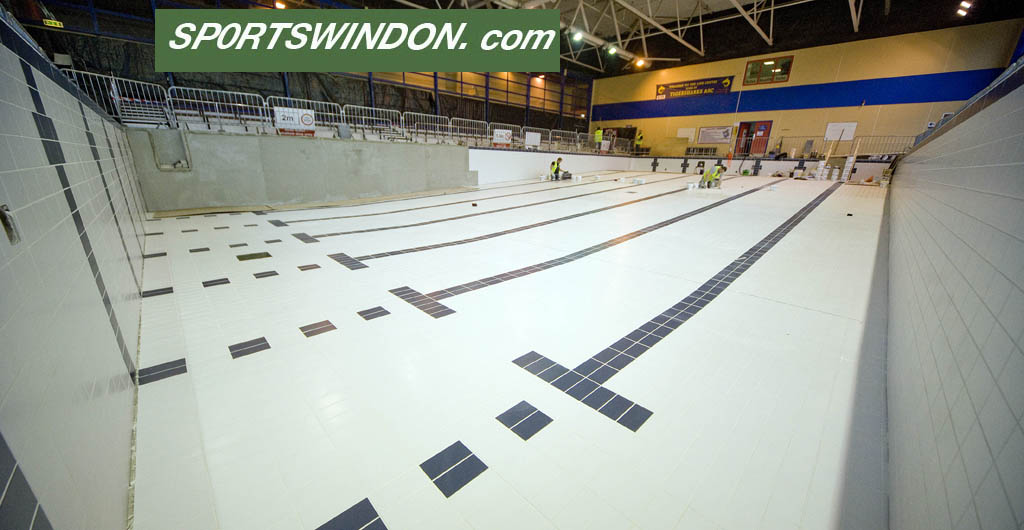 Link Centre technical services manager Steve Woodman said swimmers will benefit when using the pool. "The new filteration system will make the clarity of the water much sharper. This, combined with the the ultra violent water cleansing system introduced about five years ago, means we can use less chemicals to maintain the quality of the water."
The condition of the pool structure is not the only sign that the building, which opened in 1985, is starting to show its age – the scaffolding surrounding the roof is testament to that. As regular users will know, the roof leaked badly in heavy rain, and the sight of buckets positioned to catch the water had become all too familiar. All this will soon be a thing of the past, as a new roof, complete with new skylights, will hopefully be completed in early February.
Cllr Keith Williams, Swindon Council's Cabinet member for leisure and strategic transport, right, said: "We're sorry that the pool has had to be shut for so long, but it will be much better once we've finished this work. With all the work that has gone on, we'll have in effect a brand new pool.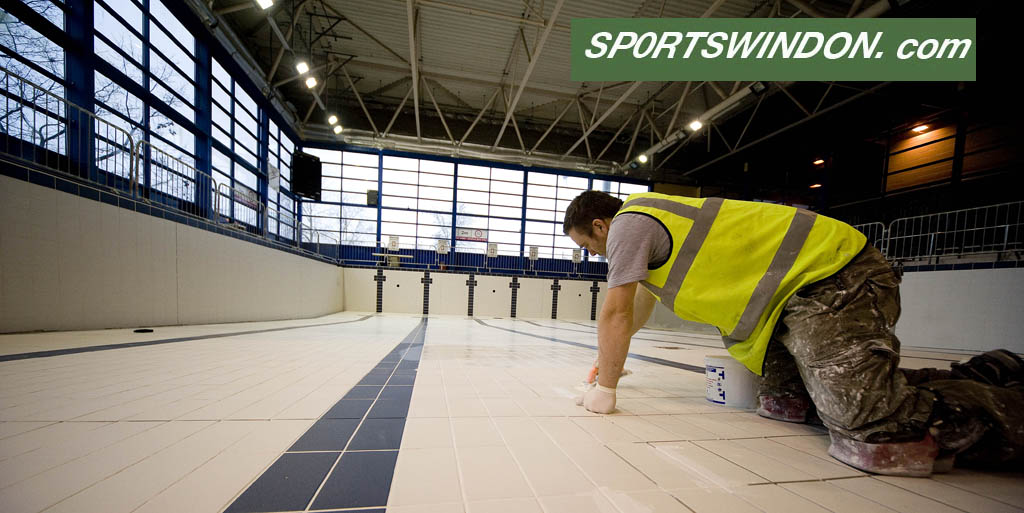 "We're grateful for everyone's patience. Everything is in place to hit our planned reopening date thanks to the real efforts that have been made by everyone involved."
Acting centre manager Di Milner said Link Centre will be holding a big weekend of activities in April to showcase the attractions of the centre.
The ice rink will have to close for 9 weeks during the summer to allow replacement of the ice refridgerating plant.
Gallery: