A quick dip in the Thames for the Sub Aqua Club.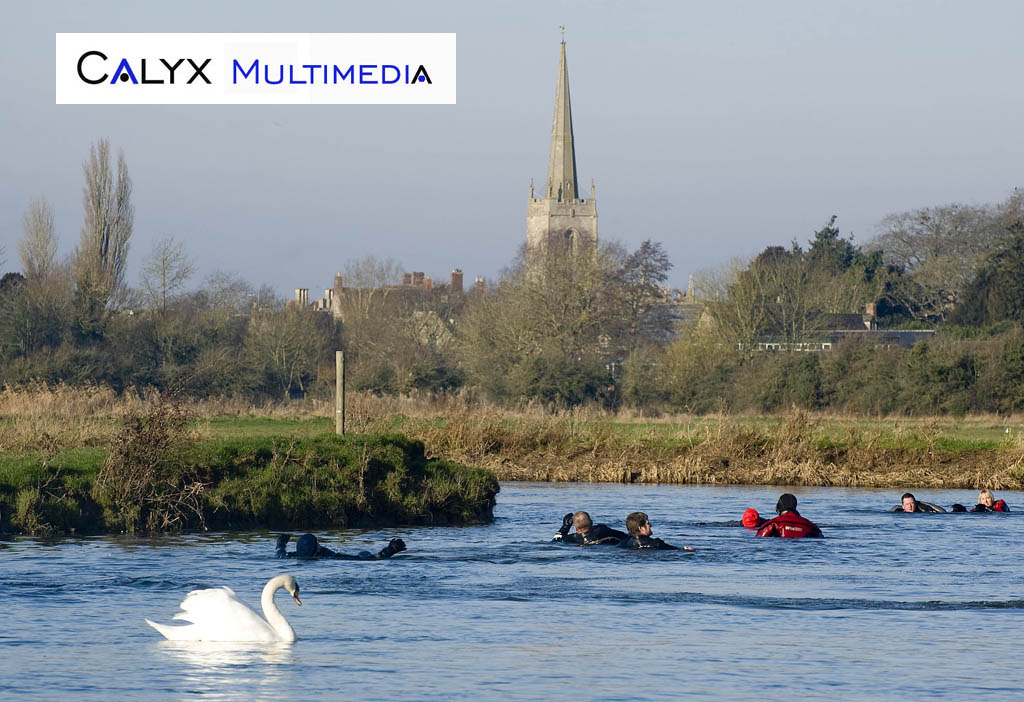 A dozen members of the Swindon Sub Aqua Club plunged into the Thames at Inglesham for their annual swim to St. John's Lock the other side of Lechlade.
The club do the swim to raise funds for the RNLI and after all the rain this year the river flow was rather fast and the swimmers were only in the river for about half and hour, compared to last years 1 hour 30 mins.
After an invigorating swim in near zero temperatures, the intrepid swimmers warmed up and had soup in the Trout.