Speedway bosses quick to praise their Champions.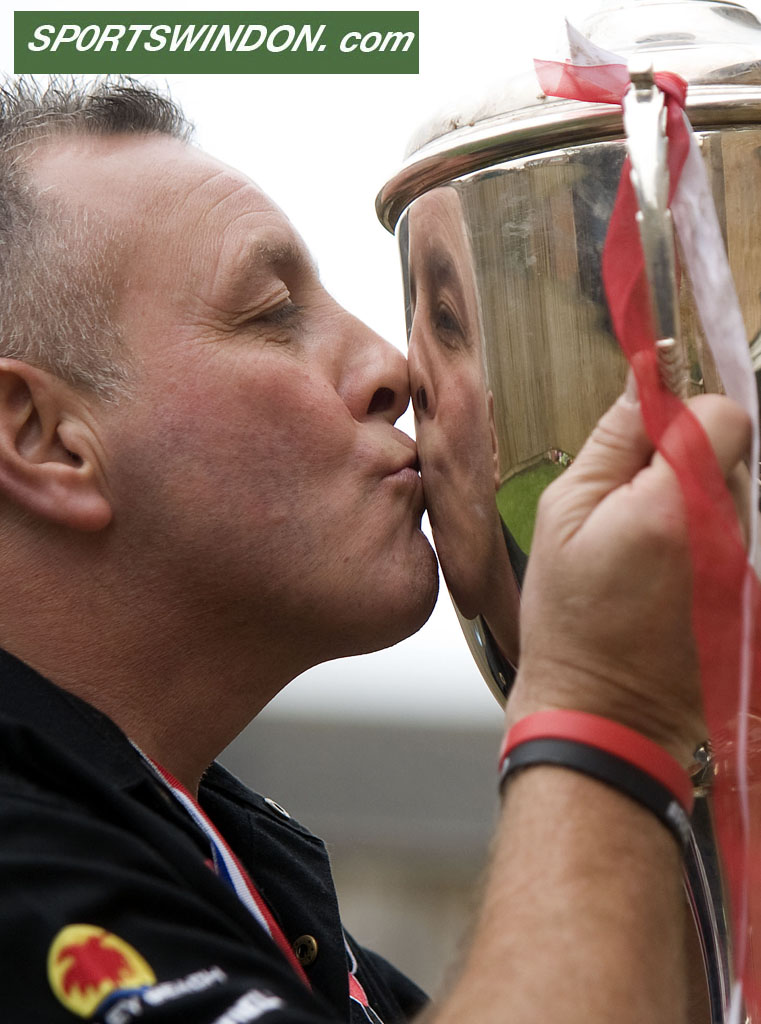 SWINDON Speedway bosses have praised their side after they bagged the Robins' first league title for 45 years.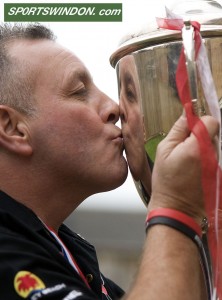 A 96-89 aggregate triumph over Poole brings to an end a season long battle with the Pirates, and both Gary Patchett and Alun Rossiter were over the moon.
Promoter and co-owner Patchett said: "I was a fan first and foremost, I got involved with the club in 2005 and moved into the promoters' seat in 2007.
We've had three finals in six, hit the bar, hit the post but we've finally found the back of the net.
"If anybody has got to take the credit for this it is Rosco. It's been a team effort and we've had ten great guys in the team who have all done their bit, but Rosco's enthusiasm is infectious. I was disappointed when he left the club in 2009 but he had good reasons for doing that, and it's great to have him back. He's a great guy to work with, he's a very close friend and we just bounce off each other.
"As soon as we got the result beyond doubt, after we had said a bit to the riders the first people I wanted to share us with were the fans. They've been fantastic and stuck by us through thick and thin over the last two years. They really are our eighth man on our travels and they're a credit to the club."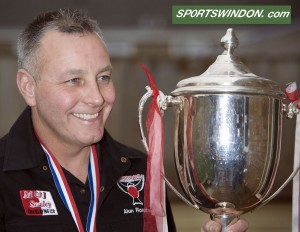 Swindon-born team boss Rossiter – who only returned to the club this year after a two year absence – dedicated the win to former rider Malcolm Holloway who passed away in May and and Robins legend Leigh Adams as he continues his rehabilitation from a serious back injury.
He said: "What a night. We've done it at last and Swindon have finally won something! I am so proud of these riders.
"That's dedicated to Leigh and also Malcolm Holloway who passed away earlier this year.
"Leigh, I know you are back home mate, but we miss you and we hope you get better really soon. Thanks for all your efforts over the years. We didn't quite do it with you, but that was for you.
"This is going to be super for the town of Swindon. For the size of Swindon, the lack of success it has had over the years means for us to win it after two years struggling towards the bottom is really special."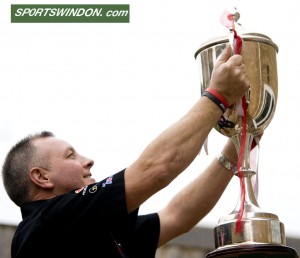 Meanwhile, Danish No.1 Hans Andersen praised the all-around efforts of the side and the supporters.
He added: "It's a team effort and you could feel the atmosphere in the pits. I have pretty much lost my voice from cheering the boys on.
"This is my second league title but it means so much because it's what we have been aiming for all along.
"What can I say, Swindon are Champions!
"This is not only for us, but also for the fans of Swindon.
"Everyone has played their part, and team spirit is very important. We may not be the strongest side on paper but everyone has pulled together and now we have the trophy!"
More: www.swindonrobins.co