Badminton dates change for 2014 – 16 with new BBC contract.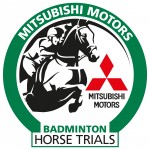 Mitsubishi Motors Badminton Horse Trials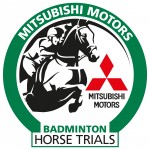 Date Change from 2014
As from 2014 the Mitsubishi Motors Badminton Horse Trials Will revert to its Thursday to Sunday schedule and move to the Weekend after the May Bank Holiday.
The 2014 dates are 8th – llth May While in the following years they are 7th – lOth May 2015 and 5th_ 8th May 2016.
VIEW VIDEO.
Badminton is also extremely happy to announce that it has signed a new contract with the BBC to cover the world famous event through to and including 2016. Sporting fixture dates and timings are understandably affected by TV schedules and this change is in part due to the good news of this new contract.
Hugh Thomas, Director of Badminton said, 'We are of course very pleased to continue our unbroken coverage With the national broadcaster. There is always a knock on effect when big sporting dates change, but equestrian enthusiasts and our many exhibitors will be happy that the Royal Windsor Horse Show has also moved one Week later so there will be no clash. We will also avoid any future clashes With the Kentucky 4 Star Event and our loyal spectators will be thrilled to revert to a Sunday ñnish.'
VIEW VIDEO.
Barbara Slater, Director BBC Sport says 'We're delighted to extend our deal with the prestigious Badminton Horse Trials through to 2016, taking coverage of the sport through on into the Rio Olympic year. Badminton has been covered on TV by the BBC since l956, We're pleased to be able to continue this and have the opportunity to give it the scheduling that it deserves.'
The 2013 event will be sponsored by Mitsubishi Motors for the 22nd consecutive year and their current agreement with Badminton runs to at least 2015; it also includes the Mitsubishi Motors Grassroots Championships which take place the day before the International Horse Trials staits.
The 2013 dates for the International event are Friday to Monday May, with Cross Country on Sunday 5th May.