Speedway 2013 already reving up for Robins with new season main sponsors.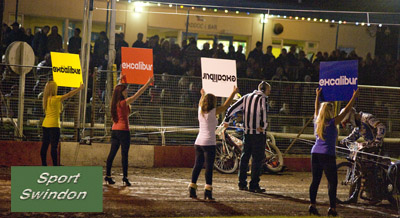 ELITE League Speedway champions Swindon Robins have been handed a massive boost ahead of the defence of their title.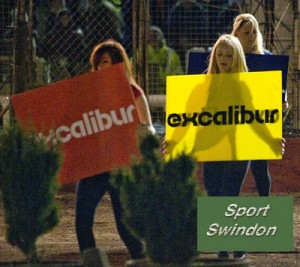 The Abbey Stadium club, who swept aside Poole Pirates last month to claim their first top flight title since 1967, have joined forces with local I.T and mobile communications specialist Excalibur Communications Ltd.
The groundbreaking deal includes the title sponsorship of the team with immediate effect and for the duration of the 2013 season the team will be known as the 'Excalibur Communications Swindon Robins'.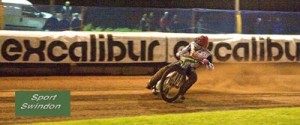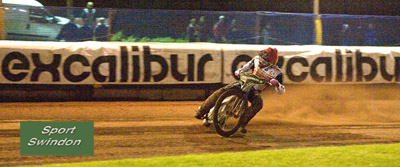 In a unique move the racesuits the Robins will don for away meetings will reflect the Excalibur corporate identity and livery.
Team Manager Alun Rossiter will also be driving around the streets of Swindon in a sponsored SEAT Exeo.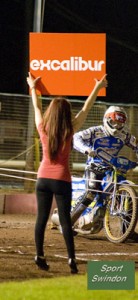 Robins Chief Gary Patchett is clearly thrilled to announce the deal which is the biggest in the history of the club.
He said: "'This is fantastic news for us and we are delighted that Excalibur CEO James Phipps has identified the part that the Robins can play in developing the Excalibur brand.
"The title sponsorship, racesuits and sponsored vehicle are obviously the most visible part of the deal but we have agreed a partnership that will see a coordinated effort that will culminate in a closer association between our two businesses and the local community.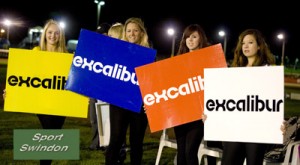 "As Elite League Champions there can be no better time to seize upon this opportunity.
"The response that we have received from the people of Swindon since that glorious evening in Poole has been immense and we are so proud that our success has been recognised with a Civic Reception this afternoon.
"The defence of our title has already begun and the supporters of the club can look forward to more good news in the coming days. Next year will see us represent British speedway in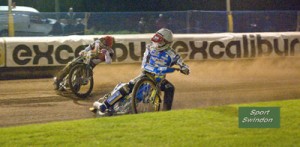 the inaugural European team competition and we will do so with honour and pride."
Excalibur has evolved as a business to meet the demands of their corporate clients. Over the years, Excalibur has built an enviable reputation for being one of the best specialist mobile communications and IT services suppliers in the UK by ensuring that customers are always the first priority. It is the aim of Excalibur to provide the right solution for your needs.
However large or small your business and whatever your IT needs Excalibur are the right choice. Excalibur are experts in providing an individually tailored business IT and communication service. They will work with you to provide a solution that will, not only, meet but exceed your business needs and expectations.