Spits fire 5 past Marlborough at their new home.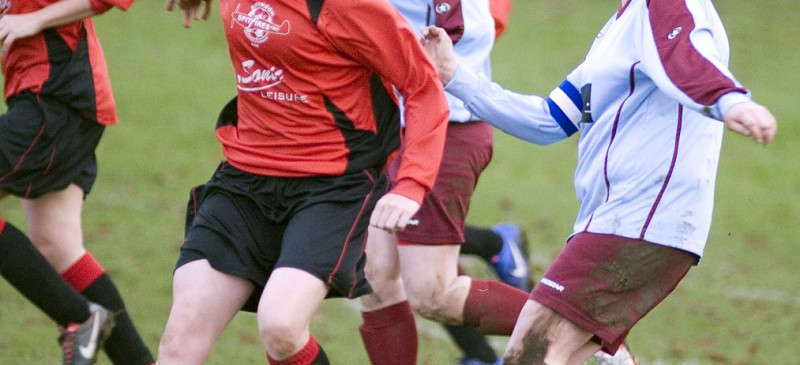 Swindon Spitfires progressed to the semi-final of the Wiltshire Cup with a 5-0 win over Marlborough Town although it took a fantastic performance from Marlborough keeper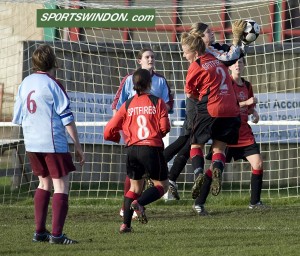 Cheri Pattie to keep Spitfires from winning by a bigger margin.
After some good early pressure Spitfires took the lead in the sixth minute when Emma Skinner's shot was headed past the helpless Pattie by one of her own defenders. But Marlborough stood firm, with Pattie readily plucking crosses out of the air and making some tremendous saves.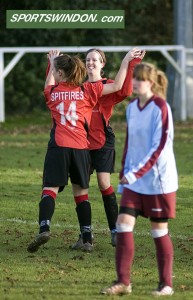 Natalie Haigh had several chances, hitting both bar and post, Debbie Rose fired over and Beth Turner put wide as Spitfires played out the first period almost entirely in Marlborough's half.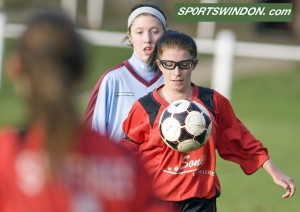 Former Marlborough player Emily Sparkes did get the ball in the back of the net for Spitfires on 33 minutes only to see it ruled out for offside even though she clearly came from behind one of Marlborough's defenders before slotting past Pattie
However it took just three minutes of the second half for Spitfires to grab their second when Skinner slotted a great ball through for Cara Costello to get the better of Pattie. As with the first half Spitfires defence coped with anything that came their way and keeper Rachel Eley had a very quiet game.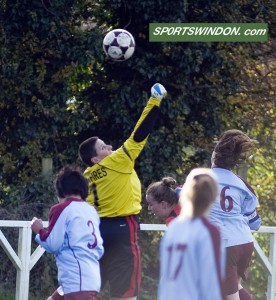 Haigh and Laura Ball both pulled great saves out of Pattie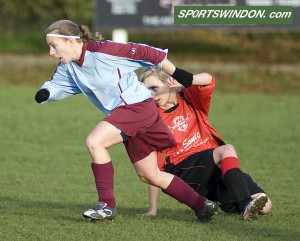 before Haigh finally got the better of her, netting through her legs for Spitfires third on 75 minutes. And Sparkes finally got her goal against her former club four minutes later after being set up by Ball.
Despite the unfortunate Pattie putting her shoulder out after landing awkwardly, she gamely finished the game with Marlborough having no subs left, but she could do nothing to prevent Ball adding the fifth and final goal in the 83rd minute when she powered home a Haigh cut back.
Spitfires: 1. Rachel Eley, 2. Emma Blackwell, 3. Cara Costello, 4. Jess Dent, 5. Laura Mason, 6. Beth Turner, 8. Emily Sparkes, 9. Natalie Haigh, 11. Debbie Rose, 14. Emma Skinner, 15. Jenna Blake. Subs: 7. Laura Ball, 10. Vicky Wilkes, 12. Hannah Gulliver.
Swindon Spitfires next home game is next Sunday, 25th, v Poole Town. 2pm KO at the new home pitch at Highworth Town FC.
Matc reprt:  Mike Skinner Assistant  Manager
More: http://www.swindonspitfiresfc.co.uk/