Rossiter insists "We are taking nothing for granted" – Belle Vue preview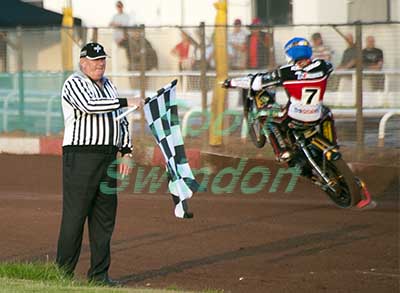 Preview from Swindon Speedway
Belle Vue v Swindon Monday 28th May 7-30pm.
SWINDON boss Alun Rossiter insists his side are taking nothing for granted as they prepare to visit Manchester's Belle Vue in their latest Elite League clash on Monday.
The Manchester men have slumped to seven straight defeats at the start of a nightmare season which has seen them lose skipper Rory Schlein with a broken foot and Adam Shields through retirement.
 Swindon boss Alun Rossiter.
But Rossiter says his side will be on their guard as the Aces look to end their woeful run.
He said: "We're going there for maximum points, of course we are, but we cannot take anything for granted.
"Their riders will be under pressure to get the first win on the board and we have to make sure they don't do that against us.
"We were really pleased with everything about our home meeting against Peterborough on Thursday and we just need to ensure we can follow that up with a professional display at Belle Vue on Monday."
Peter Kildemand has moved into the main body of the team after his blistering form so far this season and Aussie ace Jason Doyle switches to reserve to maintain Swindon's strength in depth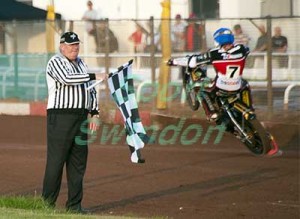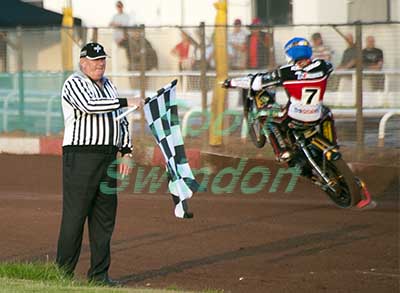 Kildemund takes a first against Pererborough.
BELLE VUE: Mads Korneliussen (guest), Ales Dryml, Patrick Hougaard, Artue Mroczka, Charlie Gjedde, Linus Eklof, Claus Vissing.
SWINDON: Hans Andersen, Nick Morris, Simon Stead, Peter Kildemand, Troy Batchelor, Robin Aspegren, Jason Doyle.