Wrag Barn captains present a cheque to Seve fund.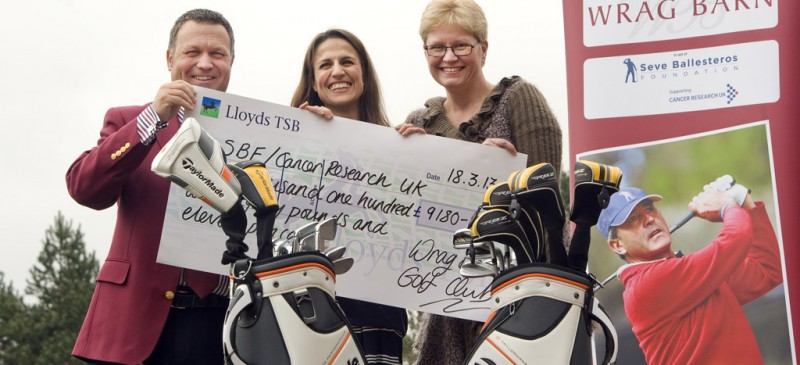 Wrag Barn Golf Club 2012 captain Steve Griffiths and ladies captain Juliet Platt have presented a cheque for £9108.11 to the Seve Ballesteros Foundation and Cancer Research UK after their joint fund-raising efforts throughout their year of captaincy.
Commenting on the importance of the charity, Juliet said: "Seve was such an icon of the game and was such an inspiration to both golfers and non-golfers.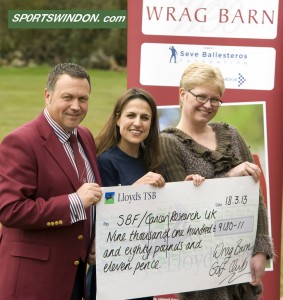 "It was an honour to be raising money in his name, and in memory of my father-in-law who was afflicted with the same type of brain tumour as Seve."
Throughout their year Steve and Juliet hosted a number of fabulous events which contributed towards the Seve fund, including a Spanish experience day, complete with on-course tapas and flamenco dancing in the clubhouse.
Another initiative was the birdie band for Seve, where members could make a donation and collect a colour coded wrist band whenever they scored a birdie on a hole.
Steve also raised over £3000 for Macmillan last summer, completing 72 holes in the Longest Day Challenge with his vice Captain Ivor Whinney and Competition Secretaries Scott Talbert and Andy Eastham.
Copy: