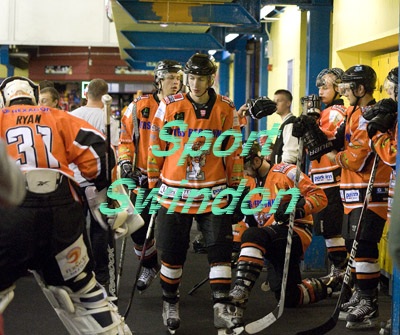 Tigers Claw Victory In Cat Battle
The Swindon Wildcats wrapped up their pre-season home fixtures last Sunday evening, when they took on the Telford Tigers in a physical 60 minute affair.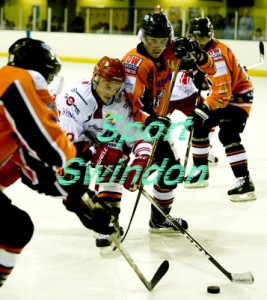 With checks being seen from the very first puck drop, it was not long before tensions began to run high. Despite this it would be Swindon who would draw first blood, after forward Nicky Watt found himself on the end of a rebound to tuck past netminder Ryan and in for the first goal. Within minutes the visiting side then drew level, as a powerplay opportunity left ex-Wildcat Jaroslav Cesky with the chance to pick his spot and score high in the net to tie the game.
Riding the momentum into the second period, Telford then struck again as the Tiger's Soar scored early to give his side the lead for the first time in the game.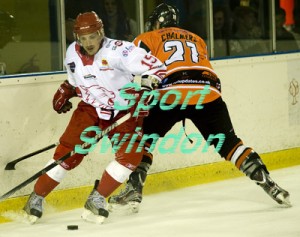 From here Swindon soon found an extra gear to increase the intensity and after the Tigers threw the puck in front of their own net, it took a simple shot from 'Cats' Aaron Nell to score a second for the home team and tie the game once more. As the period continued, previous scorer Cesky then found some form as an individual effort from the point once again gave Telford the lead, before the Czech forward then found another off a rebound opportunity and collected his hat trick for the night.
After a short spell that saw them drop two quick goals, Swindon called a timeout that would then see them strike back with a goal. After an initial breakaway that saw the 'Cats denied, the newly signed Chris Jones followed up the loose puck and scored for his first in a Swindon jersey.
Finding their stride, the home side then striked again, as new import Matius Perrkio linked up perfectly with fellow import Michal Kapicka to tap in the puck from close range. Despite seeing the score even, Telford soon found a reply to stop the momentum as the Tigers' Burrows saw his deflection earn Telford a fifth goal and one that would close out the second period.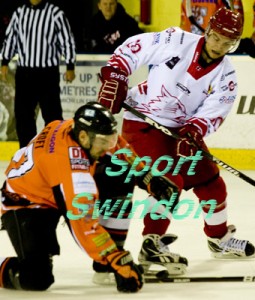 The final twenty minutes saw highly fought contest and before long, Swindon soon their tying goal if a little fotunate, with a slapshot from defenseman Jan Melichar making its way off a screen of players and into the goal; leaving the scores at 5-5.
What seemed to be a fixture that would end in a tie, was then to take a turn in the favour of the away side.
A scrappy affair in front of the 'Cats goal saw Telford's Brittle strike at the loose puck and with a slice of luck, beat its way through several players and netminder Skinns. With such a late scoring goal, it took some desperate defending as Swindon controlled the final few minutes but Telford hung on and earned themselves a 6-5 pre-season victory.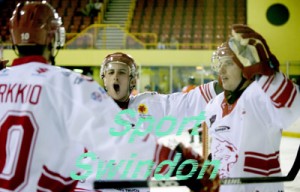 Final Score: Swindon Wildcats 5 – 6 Telford Tigers
COPY: Scott Gummerson – Wildcats Press office
http://www.swindonwildcats.com/index.php?option=com_content&view=article&id=911