The Excalibur Communications Robins to make a splash.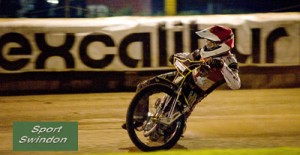 The Excalibur Communications Speedway launch the season with a big splash on SKY.
SWINDON will launch the defence of their Elite League Speedway title live on Sky Sports HD.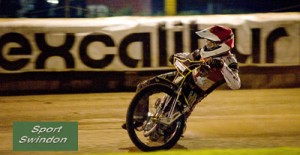 The Excalibur Communications Robins will go to Lakeside on Monday, March 25, for their first Elite League meeting of the season.
It will be the first time the club's new away race suits will be seen on Sky and the meeting represents a tough test for Alun Rossiter's men.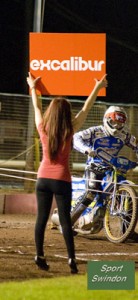 The first home league meeting will also be screened live by Sky on Thursday, April 4, against King's Lynn.
The opening meeting of the season at Blunsdon is the Bob Kilby Memorial meeting on Thursday, March 14.
Club co-owner Gary Patchett said: "This is a very exciting way for us to start the season and we're delighted to be appearing on Sky as reigning champions.
"The March 25 fixture for TV had to be between two clubs without any GP riders because of the New Zealand Grand Prix that weekend – and under current plans both Lakeside and ourselves fall into that category."
More: Swindonrobins.co