Roll Up Roll Up Big Roller Derby at the Oasis.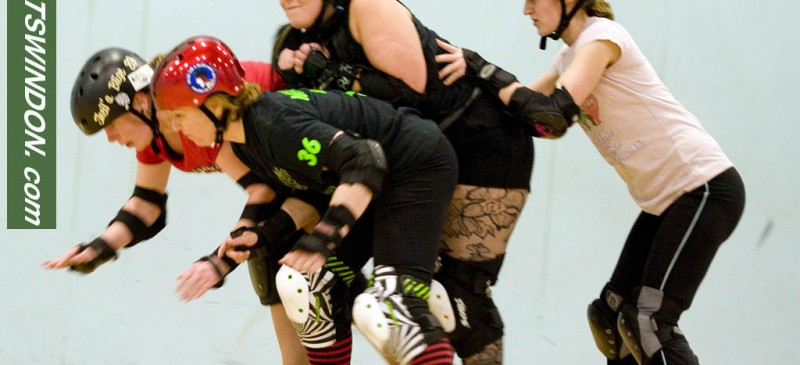 Wiltshire's only Roller Derby Team host their first public game.
Roller derby is a fun, fast paced, quad-based, contact sport that requires a lot of skill, agility and cunn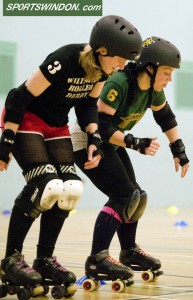 ing to succeed.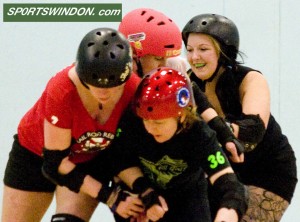 Originating from the US, the UK has seen a consistent rise in its popularity where it is now being considered as a new sport in the 2020 Olympics.
March 2012 saw the collaboration of eager skaters who have successfully formed and developed Wiltshire Roller Derby (WRD). Wiltshire's only roller derby team is run by skaters, for skaters with the aim of providing entertainment whilst promoting a fairly new sport.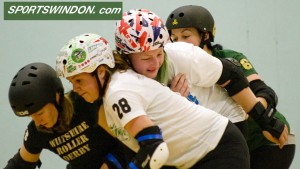 Partnered with Youth Life Project, WRD encourage supporting young people's development in and around Swindon.
WRD's first year has been successful and has seen them being invited to take part in two tournaments last year rolling into 2013.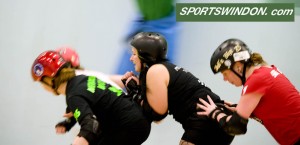 1. South West Series: The winner of the first South West Roller Derby Season will determine the best team in the South West. The 2012/2013 season started in October 2012 with a double header bout every month, culminating in an epic championship bout in March 2013.
2. Heartlands Series: UK's largest interleague Roller Derby tournament to date, will take place through the course of 2013 where twelve leagues from the Heart of England will be divided into an East and West division for double header bout days, with an East/West playoff in November 2013.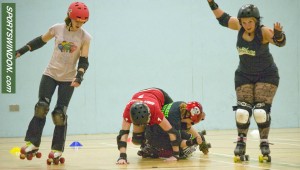 WRD's next game is taking place in Swindon at the Oasis Leisure Centre on Saturday 9th February
A double headed bout will be hosted by the home team – WRD! As one of the last meetings of the
South West Series there will be two action packed matches (Plymouth City Roller Girls Vs Dorset Roller Girls and Wiltshire Roller Derby Vs Kernow Roller Derby
There will also be stalls hosted by local businesses selling crafts and general goodies; a strong appearance from the Youth Life Project and
the Cadets; raffles, tombola's and many more family friendly activities.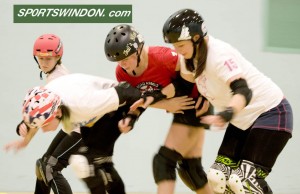 Tickets are £6 in advance which can be obtained from WRD's website or Facebook page; £8 on the
door; under 12's free and 12-16 year olds £4. Doors open at 1pm with the first game at 1.30pm.
Sponsorship
Wiltshire Roller Derby is continuously searching for sponsorship to help the team to continue and
grow. They would like to take the opportunity to invite you to the home game so you can see what
they do, how they're run and meet the team. Please visit the website and complete the contact us
section. They will then send you a ticket for you to attend this great game.
 Contact
To learn more about Wiltshire Roller Derby please visit:
Website: www.wiltshirerollerderby.co.uk
See Sportswindon report on Roller Derby: https://www.sportswindon.com/other/what-is-roller-derby