Swindon St. George Rugby League.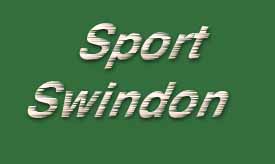 St. George's Head coach demands "Nothing but wins for the rest of the season" via Facebook
Swindon St George 34-30 Bristol Sonics
Match report from Martyn Wakeley Swindon St. George
Swindon St George got their first win of the season despite Head Coach Carl Baker missing the game while sunning himself in Croatia. Keeping in touch via Facebook he demanded "Nothing but wins for the rest of the season!" after the team magiced a second half turn around.
Swindon, who lost their opening game away at Somerset Vikings, welcomed back some players, including their half back pairing and last season's leading try scorer, for their home game against Bristol.
When Swindon had possession of the ball they created chances but the final pass was not finding its target.
The St George's 1st half performance in defence left a lot to be desired and Swindon's defensive line was not working well as a team left gaps for the Sonics to exploit and after 25 minutes Swindon found themselves on the wrong end of a 20-0 score line.
Swindon managed to cross Bristol's line on the half hour mark.
Richard White tried to force his way over the line but was held out but he twisted out the tackle to be able to ground the ball. James Slatter then hit the post with the conversion attempt.
Frustration in the Swindon team was leading to silly penalties and dissent allowing Bristol two more tries giving them a 30-4 lead.
Then the turning point in the match happened. On the stroke of half time, Bristol had a player sin-binned. As he was leaving the field Swindon's Richard White made a joke that did not go down very well and fight broke out between them which lead to all players of both teams trading blows in a full on brawl.
As the 2nd half started Swindon began playing as a united team in both attack and defence and Bristol did not know want hit them.
Straight from the 2nd half kick-off Swindon appeared to be "well up for it". Their running with the ball was faster and stronger, often making good yards. The main difference though was the team's defensive line. It moved up quickly and with tackles flying in it gave Bristol very little room to manoeuvre and forcing them into errors.
After one such Bristol error, Swindon's scrum half Milo Hartley put a charging Mike Thompson through a gap. As he was tackled he passed to Mike Keeley who was in support and the loose forward raced clear to score a try on his Swindon debut.
James Slatter missed the conversion.
Swindon did not have to wait long for their next try. Their Fijian full back Tomtom Buragabeci broke the Bristol line from within Swindon's half and offloaded to Mike Thompson who raced clear but was tackled by the Sonics full back. Milo Hartley got to the play-the-ball and, as the Bristol defence raced back, the Swindon crowd shouted for him to quickly pass the ball left. The Bristol defence all went left as Milo dummied left then ran right to score under the posts untouched. Ben Bridson kicked the conversion.
Bristol were now a shadow of the team from the 1st half as Swindon kept charging forward. The Swindon forwards were running some great angles and finding gaps in the Sonics defence. One such gap was made by St George 2nd rower Ben Bridson as he barged through to score from 20 metres out. He converted his own try and all of a sudden Swindon were now only 10 points behind.
Swindon's next try was Richard White's 2nd of the game. He received the ball from hard working hooker Chris Kent, broke away from two Bristol tacklers to stretch over to ground the ball out wide. Ben Bridson missed the conversion leaving St George behind by a converted try.
Swindon nearly drew level when debutant winger Paul Wilmott when over the line to score but was controversially ruled out for an apparent forward pass.
Swindon drew level with about 5 minutes to go when Tomtom Buragabeci sidestepped his way through Bristol's defence to score under the sticks giving Ben Bridson an easy conversion.
However with the game now level Bristol created a chance to score with a grubber kick into Swindon's in goal area forcing Tomtom to knock the ball over the dead ball line. Swindon needed to get possession back from the drop out and that's exactly what they did as Swindon centre Declan Mann put his body on the line with a big hit to force a knock on.
From the following scrum, a couple of strong runs put Bristol's defence on the back foot giving last season's leading try scorer Mike Thompson space to break away and outpace the Sonics fullback to score out wide. Ben Bridson missed the conversion leaving Swindon ahead by 4 points.
Bristol pressed to score and in an attempt to slow them down, Swindon's Mike Keeley was sin-binned for holding down in the tackle. However Swindon didn't have to hold on too long with 12 men as the final whistle blew a minute later to record a tremendous comeback victory
Hopefully the team can fulfill Bakers wishes for the rest of the season.