Swindon an Oasis for Roller Derby: Dorset v Plymouth.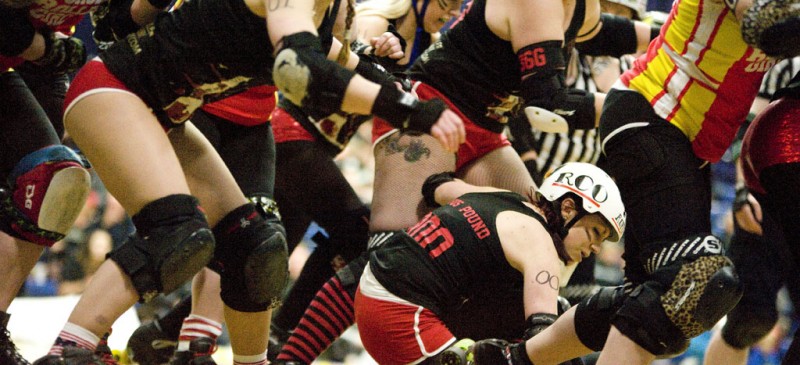 It's the weekend let battle commence.
The lines were drawn on the Oasis sports hall floor. The teams gathered in short shorts, tight tops, helmets, elbow and knee protectors, war paint, and of course roller skates.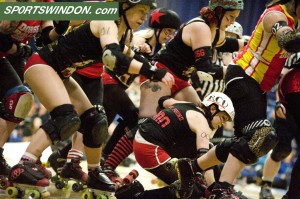 Yes it's roller Derby.
We featured a training session in our "What is' sports series last year. This time it's for real.
This is a two part gallery with the first bout between Plymouth City and Dorset, with  the second one between Wiltshire V Kernow.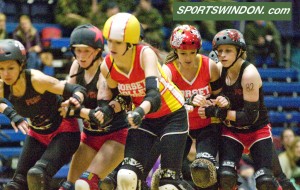 The players, include such names as Warhanna, Midslammer Murders Rollin' Dynamite, Bangers & Crash, Naz T, get stuck into two 30 minuet periods of action. It's rough but tactical and good fun to watch.
Enjoy.
Gallery: