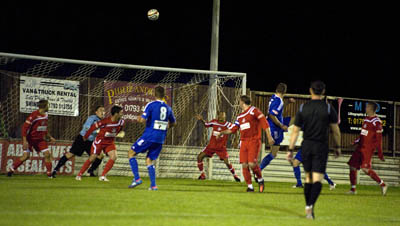 Big-spending Hungerford succumb to Supermarine in Division One South & West last night with a Dave Bampton close range strike after two minutes and Marine looked the stronger side for the remainder of the first half.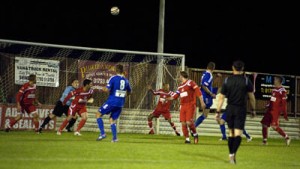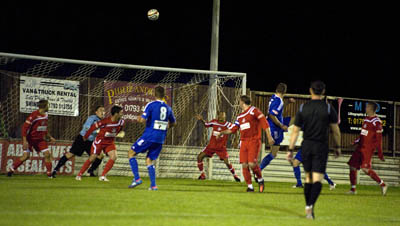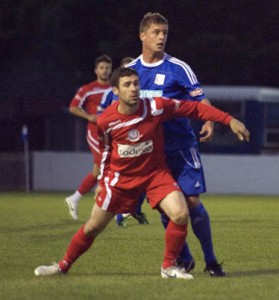 Bampton came off  midway through the first half but with Danny Hilder and Jamie Prictor  going close to doubling the lead pressure was on the visitors
Marine had the ball cleared off the line and at the other end Kent Kauppinen was forced into action, blocking from Ben Pugh.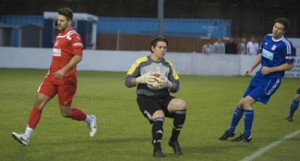 Dean then nearly increased the scoreline but his flicked header from a corner was cleared off the line
Second half:  Danny Hilder failed  to up the scoreline on two occasions; stopped by keeper Paul Strudley and then a deflected shot to a thankful Strudley.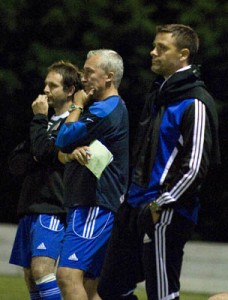 A Matty Horsell  open goal miss near the midway point summed up the remainder if the game with Hungerford succumbing although sub Crockford made Marine keeper Kauppinen work with a distance shot.
Marine boss Dave Webb was satisfied with the teams efforts and praised the way they came back from Saturdays defeat against Wimbourne.