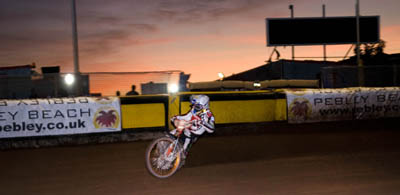 SWINDON 56 BELLE VUE 39
SWINDON moved to within two points of Elite League leaders Poole with a comfortable win over basement club Belle Vue at Blunsdon on Thursday.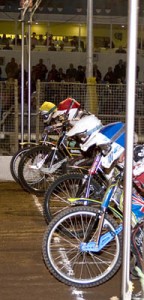 A strong all-round team performance from the Robins was only met with resistance by two Belle Vue riders, both Rory Schlein and Ales Dyml doing ther best to thwart the home side.
Swindon were always favourites to take all three league points but the visitors deserve credit for keeping them honest, although the final score probably flatters the Manchester side.
A strong start for the Robins was halted in heat eight when both Nick Morris and Dawid Lampart were excluded and that left Ales Dryml and Sam Masters to coast around for an 8-0 – the Czech man donning the black and white helmet colour.
A string of heat advantages from the Abbey men followed, halted only by another away heat advantage through a tactical ride, and they went on to complete a comfortable 17-point victory.
Simon Stead moved to reserve with Nick Morris moving back up into the top five and it was a frutiful night for Steady, who dropped just one point against his old club on his way to paid-11.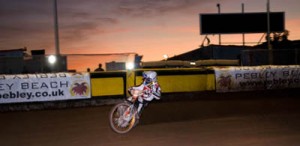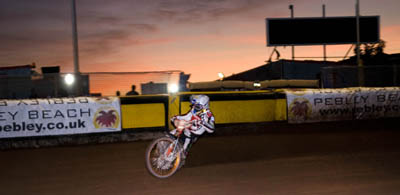 It is hard to single out just one rider when there were so many solid scores but Peter Kildemand deserves praise for his spectacular display, returning to form with a well-earned haul of 11 paid 13.
It was a bumper night for the Robins, who now lie on 64 points with three Elite League fixtures remaining.
Swindon: Peter Kildemand 11+3, Simon Stead 10+1, Jason Doyle 9+2, Hans Andersen 9+1, Troy Batchelor 8+2, Nick Morris 5+1, Dawid Lampart 4.

Belle Vue: Rory Schlein 14+1, Ales Dryml 13, Sam Masters 4+1, Renat Gafurov 4, Josh Grajczonek 4, Artur Mroczka 0, Rider Replacement for Mark Lemon.)
Copy: www.swindonrobins.co