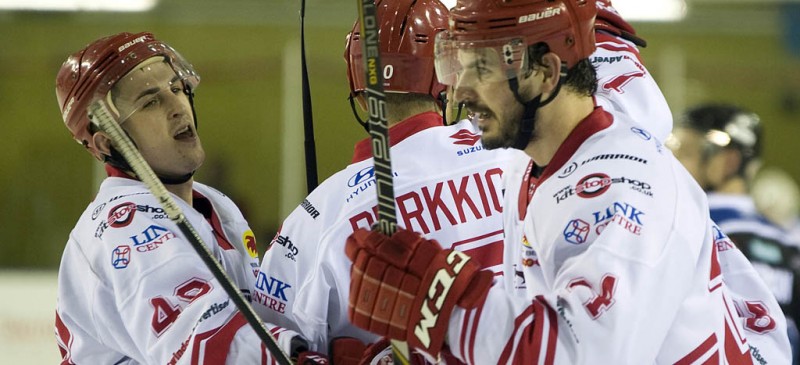 Two For One At Telford
Swindon Widcats fans may have seen that the Telford Tigers are running a special promotion for supporters ahead of Sunday's EPL game at the Telford Ice Rink in a bid to gain further interest in the club from the local community.
Although the offer is primarily aimed at "home" supporters, our hosts have very kindly agreed to offer all travelling Wildcats supporters a "Bring A Friend For FREE" offer to help make the long journey a little easier for supporters ahead of Christmas.
To qualify for the offer, simply email Tigers Chairman Alan Gould at: chairman@telfordtigers.co.uk , stating yours and your friends name, the fact you are Swindon Wildcats fans and your details will be added to the guest list so when you arrive, you'll only have to pay for one ticket!
Please note, the cheaper ticket will be free. All emails MUST be received by the club BEFORE 0600 hours on Saturday 15th December 2012. Emails received after this deadline will not qualify and names will not be added to the guest list.