Double victory for Supermarine as youth girls produce a winning performance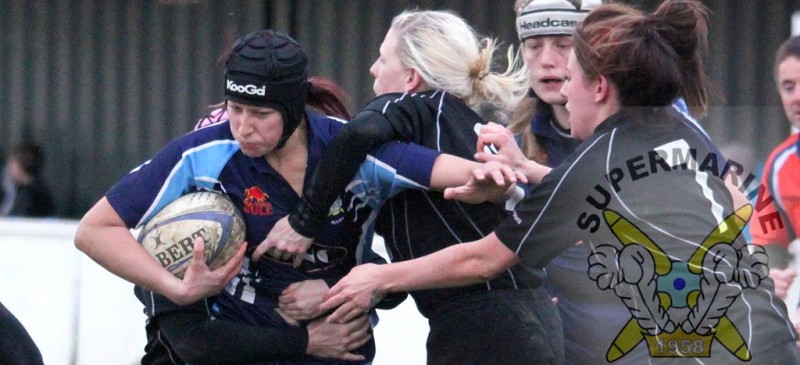 Supermarine Ladies 36-0 Chipping Sodbury
It was an extra special win for Supermarine this weekend with the ladies and the youth girls, Supermiren, both putting in winning performances at home against Chipping Sodbury.
The ladies very much needed a win this weekend after a disappointing start to the season. With no league fixture wins under their belt so far this season, Supermarine were determined to change this.
A score of 0-0 earlier in the season for these 2 teams meant it was going to be all to play for in their final clash of this season.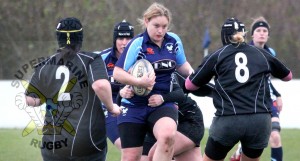 Both teams displayed some good rugby but it was Supermarine that had the edge and took the win in the frosty conditions.
Supermarine kicked off to the opposition but the ball was soon back in their hands. 10 minutes in and Flanker, Claire Chard, in her 1st game back after injury, scored the 1st try of the afternoon which was then converted by full back Nat Williams. Supermarine showed some great phases of play making their rivals work hard. Another 10 minutes passed and once again it was Chard who added to the score with her 2nd try, again converted by Williams. Good teamwork between the ladies helped them to move the ball and find the gaps in the opposition's defence. This enabled them to push forward getting ever closer to the try line. With a penalty and a further converted try from prop Sarah Holmes before the half time whistle, the score was 24-0.
The second half saw the majority of play take place in the oppositions half and Supermarine maintained most of the possession. With Chipping Sodbury picking themselves up a yellow card, Supermarine had an advantage. They continued to dominate the pitch and more tries were the result. No. 8, Amelia Buckland-Hurry used her strength to take the ball over the line and in the final minute of the game Scrum Half, Kate Munn made a run. Chipping Sodbury chased her down and made a tackle but she was able to dive over the try line making it a much needed bonus point win for Supermarine.
Forward of the match was given to Flanker Sam Watts. She put in a great performance and her tackling was first class. Scrum Half, Kate Munn received back of the match for her efforts.
Congratulations also go to Rhianne Vines who played her 1st ever game of rugby and Debbie Mason who made her Supermarine debut.
The next match for Supermarine is a friendly which takes place at home on 16th December against St Mary's, where the ladies will be looking to see out 2012 on a high.
Photography by Stephanie Palmer from supermarinerugbymedia@gmail.com
All pictures ©Supermarine
Prints from the Gallery and fuller gallery: www.supermarinerugby.co.uk/gallery-display.php?teamid=4 or by emailing supermarinerugbymedia@gmail.com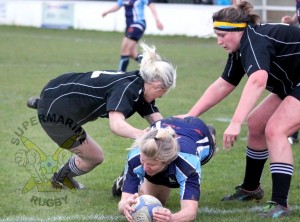 Supermarine ladies teams:
1. Sarah Holmes
2. Theresa Bickell
3. Aileen Newport
4. Hannah Sherratt
5. Fran Brewer
6. Sam Watts
7. Claire Chard
8. Amelia Buckland-Hurry
9. Kate Munn
10. Claire Legg
11. Hannah Gardin
12. Nat Walker
13. Candy Inskip
14. Adele Marshall-Reynolds
15. Nat Williams
16. Jess Bunce
17. Carmel Ponsford
18. Laura Durbin
19. Gemma Richards
20. Becky Chester
21. Rhianne Vines
22. Debbie Mason