Sport shorts. Swindon Half now open.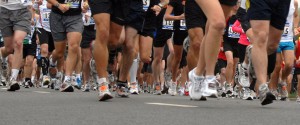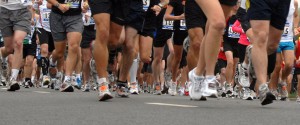 The British Heart Foundation (BHF) is delighted to announce that the Swindon Half Marathon taking place on Sunday 13th October 2013 is now open for registration.
This popular 13.1 mile event, which sees its 10th anniversary this year, takes runners out of town through some of the prettiest neighbouring villages to soak up the beautiful views across the Wiltshire Downs.
This year marks the first year the event is officially owned by the BHF after the departure of its main sponsor, Nationwide, in October last year.
BHF Event Organiser, Hannah Carling, said: "We're absolutely delighted to be running Swindon's Half Marathon this year and are looking forward to working more closely with Swindon council to put on the town's biggest event.
"Heart disease is responsible for almost 80,000 deaths in the UK each year, killing a staggering one in six men and one in nine women. I really hope people will cease the day and sign up for a challenge to help support the BHF's fight to beat the UK's biggest killer!"
If a half marathon doesn't tempt you the BHF is also putting on a 2 mile fun run and a tough 5 mile multi-terrain event – catering for all ages and abilities.
The BHF are appealing to participants to raise as much money as they can in sponsorship, as the entry fee purely goes towards the cost of running the event safely.
Everyone interested in signing up to take part can call the Events Team on 0845 130 8663 or register online at bhf.org.uk/Swindon or you can also email the events team on events@bhf.org.uk