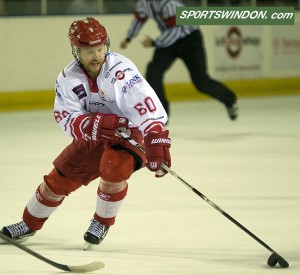 Swindon Wildcats.

Face off against Guilford Flames tomorrow (Friday) 7-45 pm at the Link Centre.
Supermarine.

Don't forget
Evo-Stik Southern South & West
Home. Abingdon United Sat 29th December 2012 KO 3:00
Re arranged fixtures.
Away to Merthyr Town FC 19th Feb.
Swindon Dolphins.

Advance fixture notice.
12th January  – Wiltshire ASA Winter League Round 2; Dolphin teams in action at Corsham, Wroughton and Trowbridge
The Dolphins are hosting a meet at the
GL1 Leisure Centre in Gloucester on 19th January – Swindon Dolphin Last Chance Level 3 Open Meet, 
We're going to Gloucester due to the Link closure, where the meet
would normally be swum.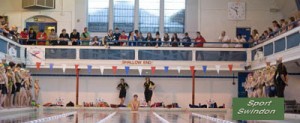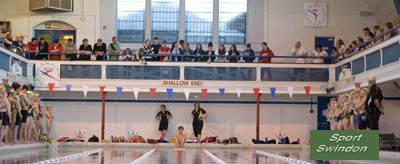 The meet runs all day. It is an open meet so swimmers compete as
individuals (in SD colours of course), the aim at this particular gala being
to achieve qualifying times for the county championships.