Half numbers UP inspired by the Olympics.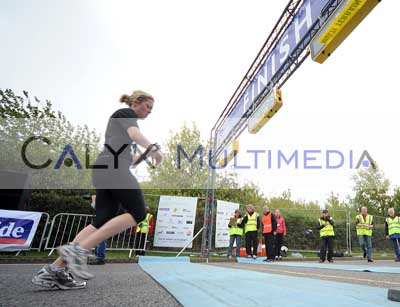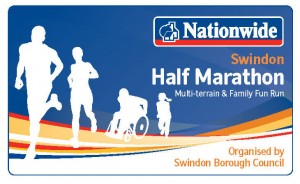 Runners urged to use Olympics as half marathon inspiration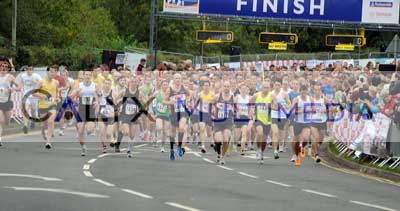 Organisers believe the Olympics could be inspiring more people to enter this year's Nationwide Swindon Half Marathon.
Entries for the 13.1-mile half marathon are up so far on last year to almost 900 and it is hoped Great Britain's gold medal-winning showing in the sporting showpiece will push numbers up even further over the coming months.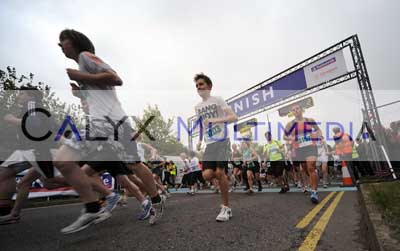 This year's half marathon and associated five-mile multi terrain and two-mile fun run will take place on Sunday, 14 October.
The half marathon, which is organised by Swindon Borough Council and sponsored by Nationwide Building Society, starts on the southern edge of Swindon and winds its way through some of the prettiest neighbouring villages, taking in outstanding views, which more than compensate for the undulating parts of the course the runners face before heading back into the town.
Event registrations, including on-the-day entries for the multi-terrain and fun run will be administered by Sports Systems and a number of local charities will be hoping to benefit from runners supporting the event this year.
Cllr Keith Williams, Swindon Borough Council's Cabinet Member for Leisure and Corporate Services, said: "We have seen some truly magnificent performances throughout the Olympics and I think the whole country has got behind Team GB.
"I hope the event leaves a lasting sporting legacy and encourages more people in Swindon to get involved in some form of physical activity.
"The Nationwide Swindon Half Marathon is a fantastic challenge for anyone and I would urge anyone who hasn't already entered to take some inspiration from the Olympics and join me on the start line. And for those who do not want to tackle the longer distance we also have the five-mile multi terrain and two-mile fun run."
Half marathon competitors must be aged 17 or over on race day and anyone running the multi-terrain must be 15 years or over. The two-mile fun run is for all the family but children under eight must be accompanied by an adult who has also entered the race.
All finishers in all of the races will receive a medal and a t-shirt along with the satisfaction and achievement of crossing the finish line. Pacemakers will also once again be employed.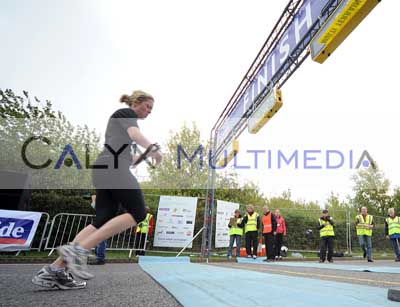 Anyone wishing to take part in this year's Nationwide Swindon Half Marathon should call the registration line on 01793 465401 or log onto: www.swindonhalfmarathon.co.uk
Gallery from last year's Swindon Half Marathon.