Di Canio lifts the Capital One Cup – on its visit to the County Ground.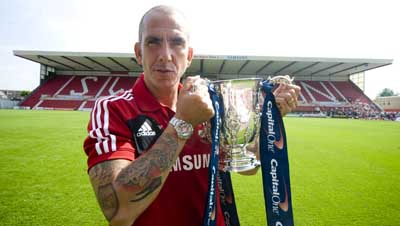 Swindon Manager Paolo Di Canio did a dress rehearsal for what he hopes will be for real on 24 Feb 2013 at Wembley.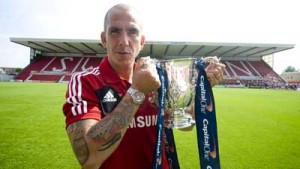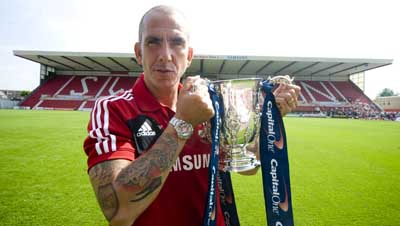 The Capital One Cup (formerly the League Cup and the Carling Cup) made a flying visit to Swindon's County Ground, where Manager Paolo Di Canio got his hands on it for the cameras.
Swindon start their Cup campaign against Brighton on Tuesday night 7-45 KO.