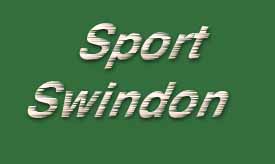 For all those interested in  Royal Equestrian Eventing,
Gatcombe has been called off this year.
Statement from Gatcombe:
It is with enormous regret that the Organising Committee have to announce that due to the ongoing adverse wet weather the Festival of British Eventing, presented by the British Equestrian Trade Association (BETA) at Gatcombe Park (July 13th/15th) has had to be cancelled.
Co-Organiser Captain Mark Phillips said "The unprecedented rainfall over the last month has produced exceptionally wet ground conditions. Due to the continuing unsettled weather we are unable to safely continue the preparations for the Festival.
We know that riders and spectators will be disappointed – especially as so many events have been cancelled already this year. We did everything possible to ensure that the event took place but sadly the hard-working ground crew at Gatcombe Park have been defeated by the weather."
British Eventing's Chief Executive Mike Etherington-Smith said "The Organising Team has explored all options to see if there is a way to make the Festival happen but it has simply not been possible.
We will do all we can with regard to re-scheduling the British Championships later in the year at an alternative venues and will keep members updated as and when we have plans."
Ends