Dawid Lampart replaces Aspegren, and Stead can ride on Thursday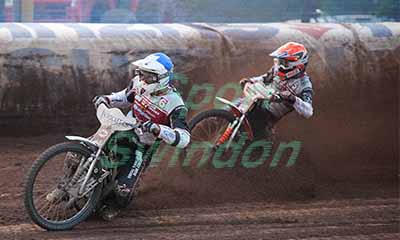 SWINDON Robins have moved to sign former Eastbourne man Dawid Lampart as a replacement for Robin Aspegren.
The Pole has had two spells with the Sussex side and will make his Robins debut in Thursday's clash with Lakeside at the Abbey.
Aspegren has taken on meetings in his home country Sweden which means he will be missing several Robins meetings.
Boss Alun Rossiter said: "Robin has been unfortunate this season because he was lined up for Newport and then they folded on the eve of the season.
"We wanted him to double up but then we had to sign him as a stand alone rider in the team and now he has the opportunity to start racing again in his home country and he goes with our best wishes.
"We now have start permission for Dawid who has knowledge of the Elite League tracks and that can only help him as he returns to British Speedway. Hopefully he can start picking up a few points from the start."
Meanwhile Rossiter has confirmed Robins WILL have Simon Stead available for Thursday's meeting.
Stead was named in the British Semi-Final line-up at Sheffield on the same night but Swindon have been successful in stating their case for his inclusion in the Elite League clash at the Abbey on the same night.