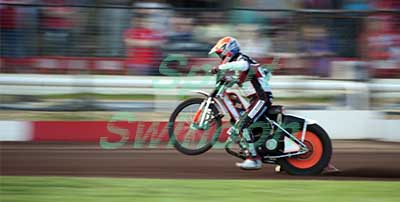 SWINDON star Simon Stead has called on two of his pals to race in his testimonial at the Abbey on Thursday, August 16.
Former Robins star Nicolai Klindt and Great Britain international Tai Woffinden have both accepted the invitation to race for 'Steady' on his big date.
Stead has enjoyed riding alongside both riders in his career, both with the Robins and GB, and is delighted to have them on board.
He said: "I'm chuffed that Tai and Nicolai have agreed to ride and I know they will both put on a good show.
"Obviously they have been injured for a while but Tai is back for the World Cup and Nicolai signed up after the injury, so he'll be back by then.
"Nic had a good spell with us at Swindon last year and I know he made an impression on everyone at Blunsdon, so it'll be good for him to come back.
"Both him and Tai are really good lads and top riders, and I know that they want to win every single race they are in."
Stead has revealed that things are starting to take shape for his big day, which is now just under six weeks away.
He said: "It's a lot of work but everything is coming together now and I'm really pleased with how it is coming along. I am just waiting to confirm the last few spots now and the field we are putting together is top class, and it'll be a good warm-up just a week before Cardiff."
Copy from Swindon Robins