David Howell sees off Barry Sandry on his final round at Broom Manor.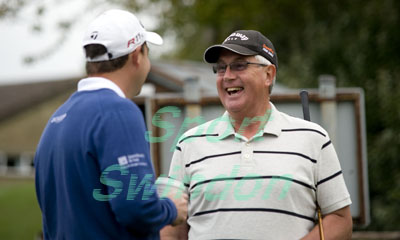 He has ironed out the swings of thousands of Swindon golfers over the last 36 years, but Barry Sandry has filled out his final scorecard as golf professional at Broome Manor Golf Club.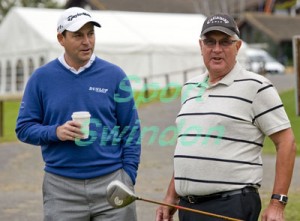 The Swindon Borough Council-owned golf club hosted a special Pro Am tournament to mark the popular coach's retirement with Broome Manor's most famous son Ryder Cup golfer David Howell among a host of players who will pay tribute to him.
A six-time winner of the Wiltshire Professional Golf Championships, Barry was born in Lostwithiel in Cornwall in 1947 and turned pro off 2 handicap aged just 17.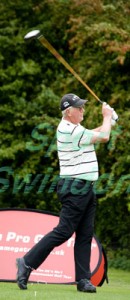 He played part-time on the professional tour and later won the Kent Assistance Championship and Kent Open Championship before becoming the first professional at North Wilts Golf Club in 1973. He also later spent five years on the PGA Seniors tour finishing 10th and 23rd in 1997 and 1998, respectively.
A year after qualifying for the British Open at Carnoustie, Barry became the first professional at Broome Manor in 1976 and went on to play a pivotal role in the expansion of the club up until the present day.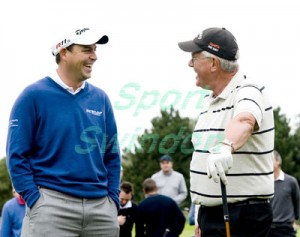 He designed the extra holes at Broome Manor to turn it from 18 holes to 27 holes as well as the 25-bay driving range, while he also designed Entry Hill Golf Course in Bath and Highworth Community Golf Centre.
But Barry will leave a lasting legacy at Broome Manor for his work coaching aspiring golfers. After introducing a junior grading system he later started the Barry Sandry Premier Golf Academy and was instrumental in Broome Manor becoming a Golf Foundation Starter Centre.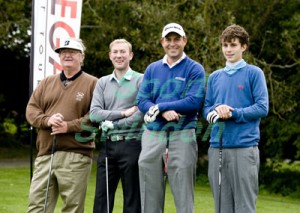 He also laid out the Tiny Tigers course on the 9-hole course and ensured that Broome Manor was one of only 10 clubs selected by the Golf Foundation to run its Golf Roots programme. Barry is also a coach for Wiltshire Juniors, Wiltshire Colts, Wiltshire Ladies and Somerset Ladies. His work with the juniors saw him awarded the Golf Foundation Sinclair award, which is given to PGA professionals who carry out junior development work of real excellence.
David Howell is one of at least 10 golfers Barry has coached who have gone on to join the professional ranks, while more than 30 golfers have gone onto become PGA-qualified professional coaches.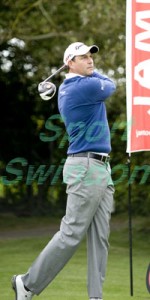 Former professionals who have either worked or been coached by Barry have been invited to lead their teams in the prestigious competition, which will be followed by an invitational dinner and dance at Swindon Marriott Hotel.
Cllr Keith Williams, Swindon Borough Council's Cabinet Member for Leisure and Corporate Services, said: "I would like to thank Barry for his enormous contribution to golf in Swindon.
"His enthusiasm and drive have delivered huge improvements to Broome Manor both in terms of the course and the thriving junior section which has gone from strength to strength under his guidance.
"I wish Barry every success in the future and a well-deserved retirement."
Copy:
http://www.swindon.gov.uk/News/Pages/Broome-Manor-favourite-to-tee-off-for-final-time-as-club-pro.aspx