Charlie lifts title and gets close to UK records.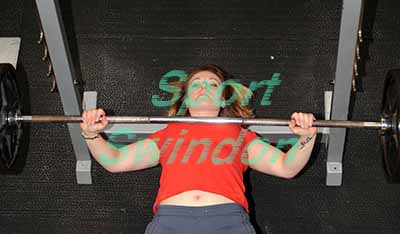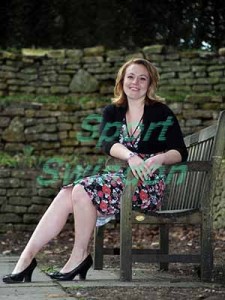 Charlie Shotton-Gale wins GBPF British Powerlifting Championships in the sleepy village of Moulton in Northampton
The quiet village saw this years strongest men and women in Britain battle it out to be crowned Champion of 2012.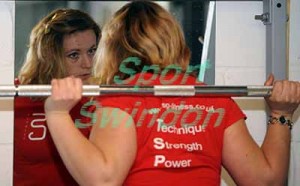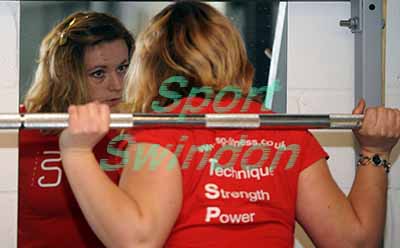 Swindon's Fitness trainer Charlie Shotton-Gale was entering the competition as reigning champion and favourite to win for a 3rd time.
She was also hoping to use this competition as a test run to see how close she is to the existing British records that she needs to break to raise money for Breaking Free women's support charity (see Link Magazine –   http://www.swindonlink.com/news/charlie-to-break-three-records-for-breaking-free )
Her performance in the competition opened with a comfortable weight Squat of 185k, successfully lifting and going on to 195k for her second lift  which was also successful.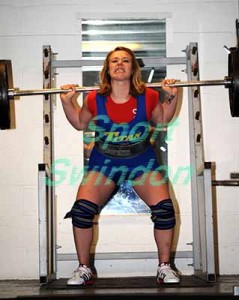 Success then came with the big one, the 200k squat that  Charlie has been attempting to complete that weight at a competition level for 3 years, each time just narrowly missing her goal.
Charlie opened the Bench at 122.5k, lifting it well and moving on to 127.5k. For the first time that day she came unstuck, not able to press the bench back to the start position. So she went back to her coach and brother Nick Shotton-Gale, for a tactical break.
Thankfully she achieved a pass on the 3rd attempt and made an equal personal best on her bench.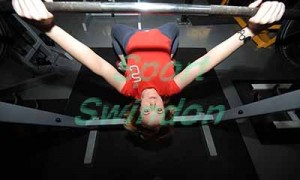 Coach Nick had other ideas with Charlie in the Deadlift, after Charlie's two succesfull opening lifts of 175k and 185k respectively Nick opted to put her down for 192.5k on her third attempt.
Charlie claims, "I was not overly fussed about the Deadlift , I thought as long as I lifted the first weight and got a total and the win I would be happy, I had nothing to prove in the and was exhausted from the 200k squat!".
Charlie didn't think the 185k was that good but brother Nick stated, "That pull was so good I could put you in for 195k right now, but we'll play it safe at 192.5k instead".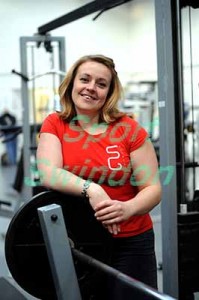 Trying to muster everything she had left in her for what seemed like the pull of her life, she  stepped up to the bar, but let her shoulders fall on the second half of the pull so by the time it was nearly to her hips she had no form or strength to straighten up, her left hand gave way.
Result Fail!
Charlie says of the lift, "I think I was not mentally prepared enough and I gave up too easily.
"Every competition you learn something new, and this time I learned the hard way that you really have to fight if you want something. I didn't fight hard enough, but I was so shocked I managed to pull it that far, considering 1 year ago my best ever pull was 175k!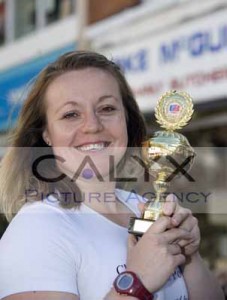 "I am pleased with the overall result, but if I had achieved that 192.5k pull I would have got a 520k total (an increase of 12.5k from November and 25k from a year ago). As a result I would be only 10k away from the British total record of 530k."
So close:
How close Charlie is to the Records?
Squat          Bench      Deadlift      Total
Charlie's best        200k           127.5k         190k        512.5k
British Records    212.5k        132.5k         200k        530k