Hannah's inline for a Great Britain game.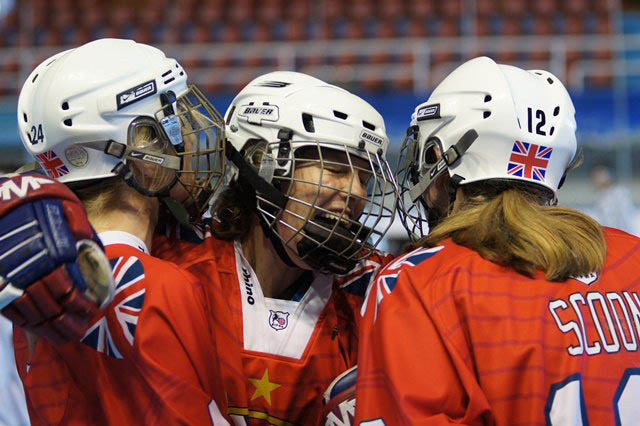 Continuing the Sportswindon series in minority sports, Inline Hockey has been in the news of late because Swindon is making a splash or rather Hannah Archer a young lady from the town is in the GB team.
So what is Inline Hockey and how did Hannah get to where she has.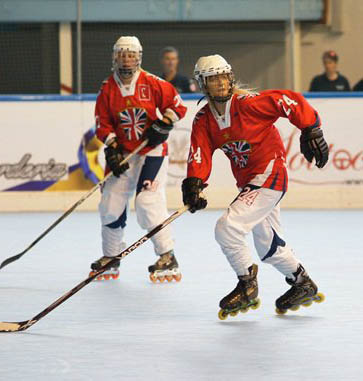 Inline hockey, also known as roller hockey or inline roller hockey, is a team sport played on an appropriate smooth surface, in which skaters use wooden or composite sticks to shoot a hard plastic puck into their opponent's net.
The game is played between two teams with five players (Four Skaters and a Goalie) on the floor. A team usually consists of three lines of two forwards, three pairs of defencemen, and two goalies. Four members of each team skate up and down the floor trying to take the puck and score a goal against the opposing team. Each team has a goaltender who tries to stop the puck from going into the goal or "net."
Information from http://en.wikipedia.org/wiki/Inline_hockey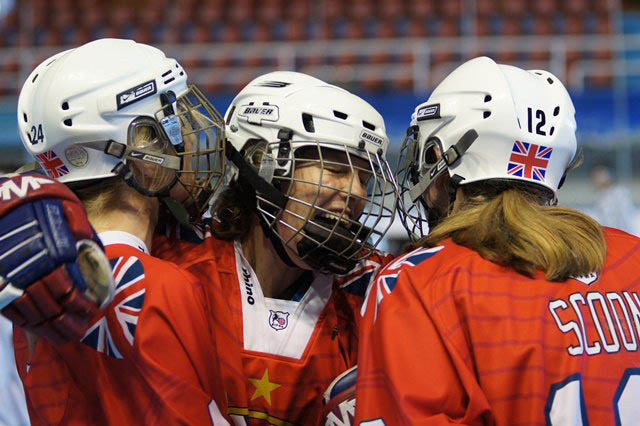 Hannah Archer explains how she made it to the England team:
I have been playing hockey, since around the age of 10. When I was younger, I used to watch a lot of Ice Hockey and played a lot of street hockey with my friends.
I found out about and joined the Swindon Flames Skater Hockey Club and from 2002 I began playing with the team, and progressing through the age groups.
I achieved regional selection, and went on to play in national finals, European championships, and was made captain of certain teams in the process.
Following the 2010 National Championships, I was approached by the Women's Great Britain manager and was asked to go to the final selection for the Great Britain Women's teams, which was aiming to compete in the FIRS World Championships. I was selected for the Great Britain team and then competed in the World Championships where the team exceeded expectations.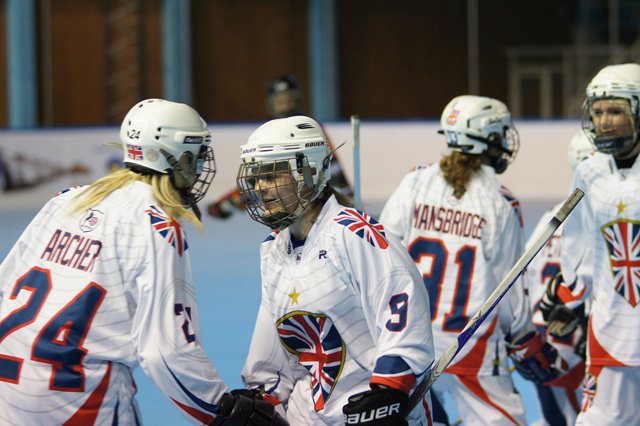 At the last World Championships with a fairly young and inexperienced team, we finished 6th in the world; bettering any previous women's Great Britain performance to date.
This year we are hoping to surpass our last ranking and aim to come back to the UK with a medal.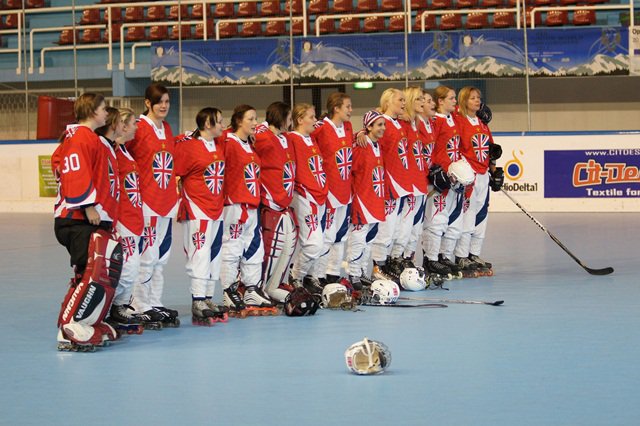 Inline Hockey is a huge part of my life, and playing for my country and singning the national anthem lined up next to my team has got to be one of the best moments since playing hockey.
Inline hockey is a very fast, technical and exciting sport to watch. It consists of 4 players on the rink and one goalie from each team. Due to the fast and explosive burst nature of the sport, lines are rotated and players have a shift of around 1-2 minutes and then change for the next line. The sport has camaraderie like no other, and is a great sport to both watch and play.
Currently Inline Hockey and the GB team receive no funding from the likes of Sport England or UK Sport. Due to this the entire trip, training, kit and travel expenses have to be fully funded by the players themselves. The overall trip is looking to exceed £1,500 per player wishing to represent their country.
For more info on Inline Hockey:  info@swindonflames.com
Many thanks to Hannah for the copy and Nick Fletcher for the images.
Pictures ©Nick Fletcher.