Phoenix fail to rise as Wildcats net 6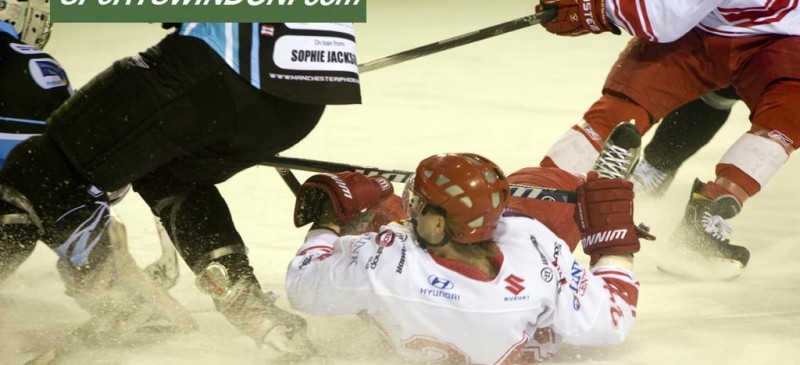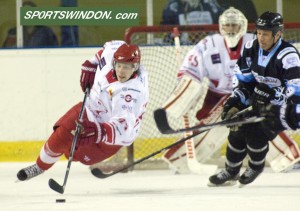 A solid effort on Saturday evening saw the Swindon Wildcats display a sterling effort, as they defeated the Manchester Phoenix 6-1 on home ice.
The evening opened to near perfect start for the 'Cats as the newly signed Ollie Betteridge acted quick to tip a slapshot from defenseman Shane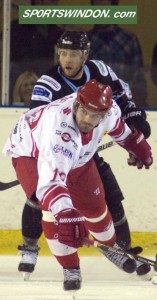 Moore past netminder Jorge El-Hage.
However the away side soon repaid the complement as towering defenseman Robert Schnabel saw his slapshot rocket past Skinns to the top of the net.
Three minutes from the end of the period and 'Cats forward Aaron Nell soon set about restoring his sides' lead as a blue line slapshot was deflected in by the second new signing Henri Sandvik for a 2-1 score.
The second provided much the same with goals being netted but this time it would be Swindon who would reinforce their lead. After trying on countless attempts to score close range, Swindon's Tomas Fojtik looked to slapshot the puck through a screen and beat a blocked El-Hage.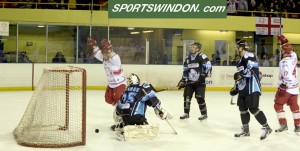 A 3-1 score line left the home side in a strong position to close the period and with previous scorer Betteridge scoring to open the third, Swindon looked comfortable.
Four goals quickly became five as Nell found his first of the night, with a pin point effort over the blocker of El-Hage.
A break away effort then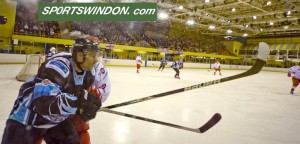 presented Nell with a chance for his second as a simple wrist shot gave Swindon their sixth and final goal of the night.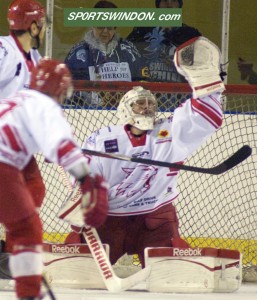 A dominant performance by the home side reinforces not only how well both new signings of Betteridge and Sandvik have settled but also how strong the Wildcats can be on their night.
Final Score: Swindon Wildcats 6 – 1 Manchester Phoenix
Man of the Match: SWI – Skinns / MAN – Schnabel
Copy: Scott Gummerson http://www.swindonwildcats.com/index.php?option=com_content&view=article&id=1114
See also: w  w  w  . s  w  i  n  d  o  n  h  o  c  k  e  y  . c  o  . u  k
Gallery: