Lightning strike wildcats.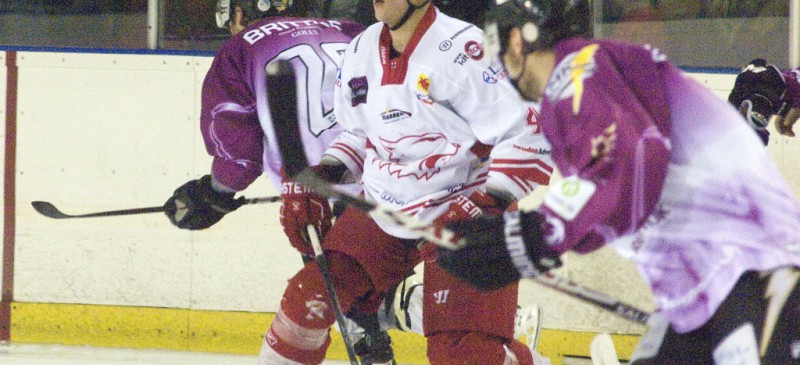 The Swindon Wildcats saw the start of their November fixtures hit a set back last Saturday evening, after falling to a 6-3 loss at the hands of the MK Lightning.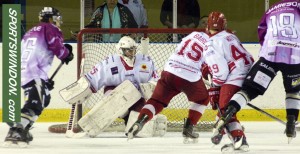 A night that saw the away side open the scoring at the 3 minute mark through Carr, soon led the way for what was an action packed game of hockey.
Moments later, the Lightning then doubled their lead with forward Blaz Emersic scoring on a loose puck and one that was a repeat of the team's opening score.
Just over a minute into the second period and MK's Canadian forward Nick Poole then made it three.
After finding the puck against the left post of netminder Dean Skinns, Poole used a quick move to wrap the puck around and over the line.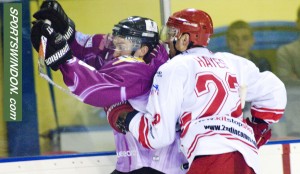 It was just moments later however when the game took a sudden halt after 'Cats netminder Skinns was seen to take a slapshot to the mask. This consequently left the home netminder making his way to the locker room after a lengthy time on the ice and left both sides to re-adjust.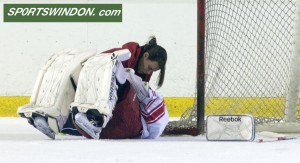 With this in mind the game saw the introduction of back up netminder Graham Bird, who took between the pipes to face the away side.
Despite making an initial first save on the ice, the Lightning did find a way past Bird on the next attack, after Lewis Christie's slapshot would beat the poised back up.
Moments later and to the surprise of many spectators this night, the reintroduction of Skinns was then seen as the netminder took to the ice and to the net he had left just minutes previously.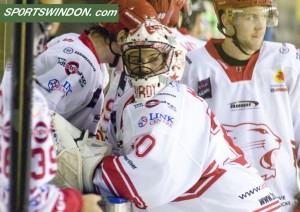 With a boost of confidence for Swindon along with some good play up the ice, the Wildcats were eventually rewarded for their efforts in the 34th minute as forward Aaron Nell picked up a rebound for the home side's first goal of the night.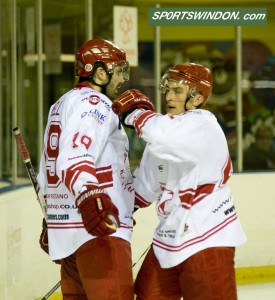 Going into the final period and MK were soon to restore their four goal lead as Welsh forward Nicky Chinn collected on a rebound opportunity after an initial diving save from Skinns.
With ten minutes remaining the travelling side then made it six as import Emersic finished on a pass across the crease of the Swindon net and consequently ended the Lightning's scoring for the game.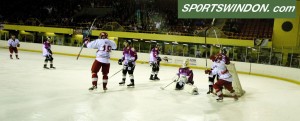 Swindon were not seen discouraged by the 6-1 scoreline however, as previous scorer Nell then collected on a powerplay opportunity and scoring impressively from behind th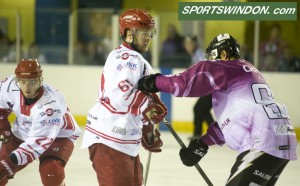 e net and off the back of netminder Mettam. Following this up, fellow forward Nicky Watt would net a third with a rapid slapshot but a game with just minutes remaining left for a challenge that was too much for the home side.
The final buzzer sounded and left the Wildcats having to admit to defeat to the MK Lightning who collected their first win of the weekend.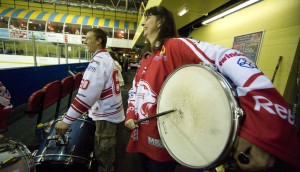 Final Score: Swindon Wildcats 3 – 6 MK Lightning
Man of the Match: SWI – Baird / MK – Christie
Scott Gummerson – Press Officer
More: http://www.swindonwildcats.com/index.php?option=com_content&view=article&id=991