Lightning strike 5 times against wildcats.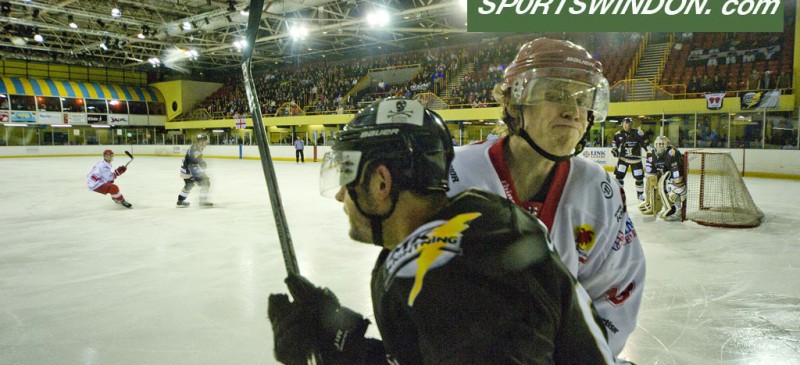 The Swindon Wildcats saw their recent home run of late come to an end on Sunday night, as their hopes were doused by an MK Lightning side.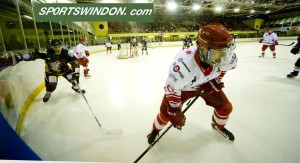 The night opened well for the 'Cats, who themselves welcomed back the Finnish Matius Perkkio [pictured], with the import quickly landing his mark on return. After a dominant s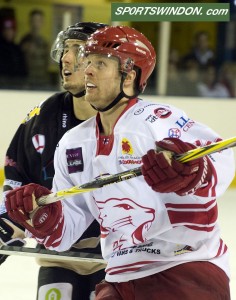 tart, Perkkio would find team mate Aaron Nell in front of net and with a one timed shot, the first goal was scored as the puck made its way past netminder Stephen Wall.
However the Lightning would tie the scores within the period, as import Blaz Emersic collected on a simple rebound after an initial MK shot
The travelling side then netted another just moments from time, as the Lightning's Carr would find Nick Poole in front of net for a delflecting second goal.
A second period soon brought much of the same end to end action and at the half way stage, the scores soon became levelled once more. This time with Swindon's Lee Richardson picking up a loose puck and beating Wall, as fellow team mates Nell and Hoog linked up well to create the 'Cats next chance.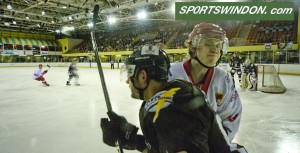 A tied game made for an exciting third period and one that would hold three further goals.
Unfortunately it would be the Lightning who grab the first of these goals, as the Lightning's Carr was seen to dump the puck in on netminder Dean Skinns and quickly follow up the chance to tap in a third goal.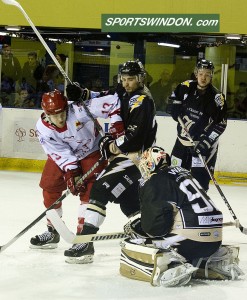 A minute later and the team on the road would then double their lead, as a touch of fortune saw import Kamil Tvrdek's stick break on a slapshot effort and beat a misfooted Skinns across the floor of the ice.
Two quick strikes on net led to a timeout for the 'Cats as they regained their composure and went about looking for a comeback goal.
Swindon did pressure the Lightning net as the period wound to an end however a unlucky bounce then presented MK with a final opporuntity. A defensive faceoff left Swindon with the puck but with a bounce over the blue line, the Lightning's Zatopek then chased the puck and finished simply on what was a 1 on 1 opportunity.
The final seconds counted down and with it, awarded the MK Lightning the win this night.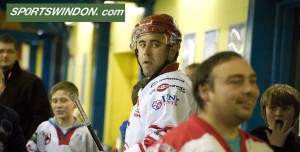 The Swindon Wildcats will now look ahead from here and toward a Tuesday night fixture as they head to Sheffield for a midweek fixture against the Steeldogs.
The Wildcats will next return at home this weekend when they welcome the Steeldogs back to home ice, in what will be another great night of hockey at the Link Centre.
Final Score: Swindon Wildcats 2 – 5 MK Lightning
Man of the Match: SWI – Baird / MK – Emersic
Scott Gummerson – Press Officer