Flames destroy hopes of final home victory.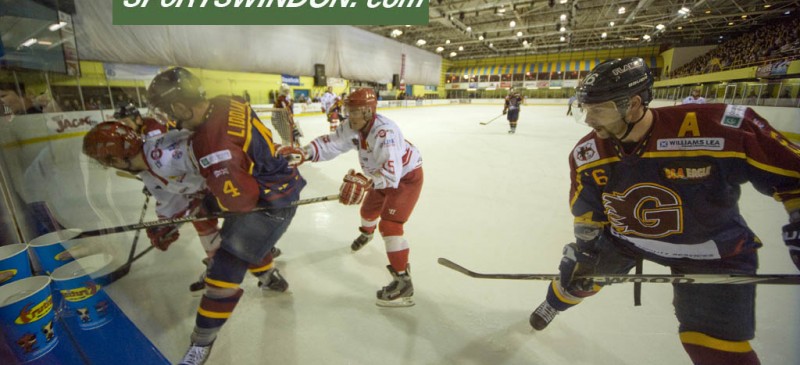 The Swindon Wildcats were denied a final home win of the 2012/13 season, as they fell short in the third period to the Guildford Flames.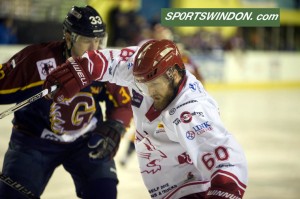 Despite the Flames already taking the league's title the previous weekend, Swindon did well to take them into a shootout on the Sunday and line up a promising clash when the two were to meet at the Link Centre on Saturday.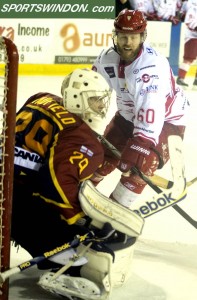 The game itself opened in quick style, as both opened with various shots on goal before the first was netted. In just over four minutes Guildford would strike first, with Rick Plant connecting on a one timed shot in front of net.
Three minutes on and Flames import Jozef Kohut then made it two for the away side. The same move from the previous goal would lead to the chance and although 'Cats netminder Dean Skinns saved the initial shot, Kohut would tap in the rebound from close range for a 2-0 lead.
A two goal lead by the away side was quickly halved just twenty seconds later, when Swindon quickly replied as yet another one timed effort would see Aaron Nell beat the sprawled James Hadfield between the pipes.
The Wildcats would go about tying the game in second period after young promising forward Ollie Betteridge claimed his first of the evening, with a spin an releasing shot to beat the netminder between the pads.
Two minutes was all it took for the home team to then take the lead for the first time in the game, as Jonas Hoog would set up fellow import Matias Perkkio for a well executed shot on a moving puck.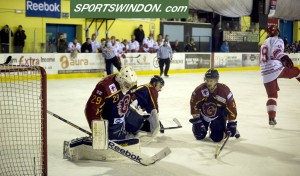 Rounding off the middle period made for an exciting third and within two minutes the next goal was netted. To the fortune of the travelling team, it would be Guildford who would register that goal as Kohut would collect his second of the night. A solo effort up the ice left the Slovakian in the Swindon third and with little hesitation, connected on a rapid wristshot to beat a standing Skinns in net.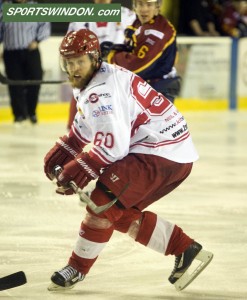 A 3-3 score saw both sides tighten with an eye on the time however when the Flames' Ben Campbell saw his shot deflect off a Wildcat skate and pass into the net, Guildford would hold the upper hand. A cruel twist of fate left Swindon hunting for a tying goal against what was now a purely defensive Flames' side. Several chances would test Hadfield in the Guildford net however the 'Cats drew to pulling Skinns from their net for the extra attacker in the dying seconds. Unfortunately the final seconds would see Flames defenseman Neil Liddiard send the puck high up the ice and into the goal for a last second fifth goal.
Final Score: Swindon Wildcats 3 – 5 Guildford Flames
Man of the Match: SWI – Perkkio / GUI – Kohut
Scott Gummerson – Press Officer
More: http://www.swindonwildcats.com/
Also:    http://w  w  w  . s  w  i  n  d  o  n  h  o  c  k  e  y  . c  o  . u  k
SPONSOR A GALLERY OR PAGE. Contact richard@calyxpix.com
Gallery: