Bisons stampede to win over wildcats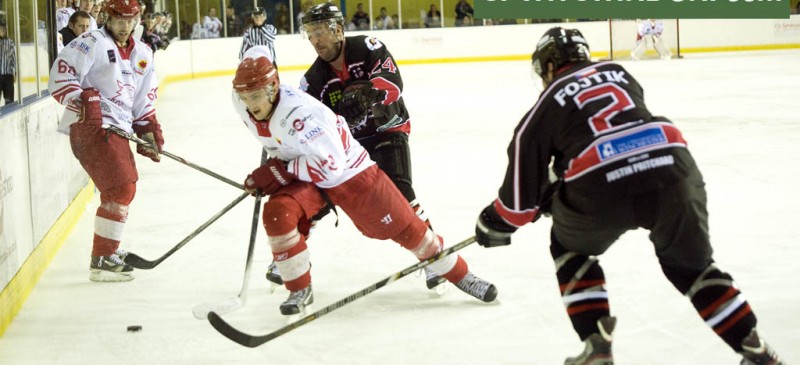 Bisons stampede to win over wildcats
The Swindon Wildcats saw themselves at the wrong end of a 4-2 scoreline last Saturday night, as they lost out to the visiting Basingstoke Bison. Despite having not lost at home in regulation since the start of the month, the Wildcats had to see the streak end as the Bison landed an ultimate blow.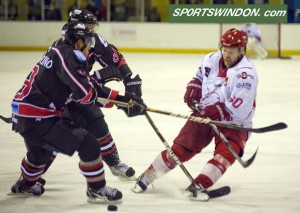 The first period saw a fairly hardly fought affair between the both sides, however when the Bison caught 'Cats netminder Skinns a screened, it took a wrist shot from forward Greg Chambers to net the first goal three minutes from time.
Minutes into the second  period  Basingstoke found a second to double their lead. This time with Greg Owen finding a loose puck in front of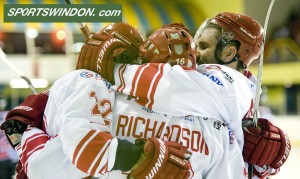 net and scoring on what was a given powerplay opportunity.
Swindon then went about scoring one for themselves as forward Jamie Hayes was passed the puck from behind the net and scoring with little hesistation.
Three minutes on Chambers would then restore his side's lead, as an individual effort saw the forward find space in front of net and score past the blocker of Dean Skinns for his second.
Although seeing a se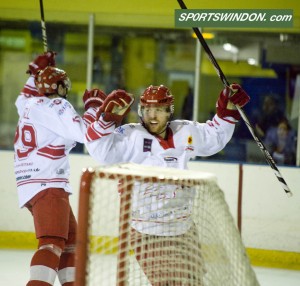 cond netted against them, this did little to set back the Wildcats on home ice as with three minutes from the end of the period forward Aaron Nell would score for a replying second goal.
After an attacking move saw 'Cats import Jonas Hoog draw the attention of two defencemen, fellow forward Nell was close behind to pick up the puck and score in rapid style past netminder Stevie Lyle.
With only a goal between them, both Swindon and Basingstoke headed into the final third with much to play for in the hunt for a two point win.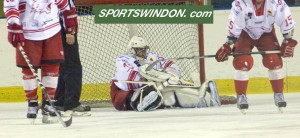 Despite testing Lyle on several occasions, Basingstoke were to soon land the final goal that would confirm their away victory. A play in front of the Swindon net saw netminder Skinns glove for a floored puck, however, with a swing of a stick, the crowd were to see the puck trail over the line and give the Bison a 4-2 lead  which was eventually awarded to previous scorer Owen.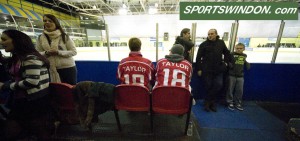 From here Swindon did see further chances on the offense however as the Bison stayed tight, it made for an unchanged 4-2 scoreline and one that would eventually award Basingstoke an away win at the Link Centre rink.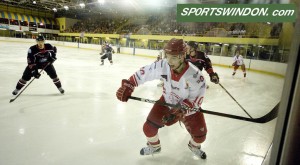 Final Score: Swindon Wildcats 2 – 4 Basingstoke Bison
Man of the Match: SWI – Whitefield / BIS – Owen
Copy: Scott Gummerson – Press Officer
http://www.swindonwildcats.com/index.php?option=com_content&view=article&id=985
Also see: w  w  w  . s  w  i  n  d  o  n  h  o  c  k  e  y  . c  o  . u  k