Girls love football too. New sponsorship deal for the STFC Girls Development Programme.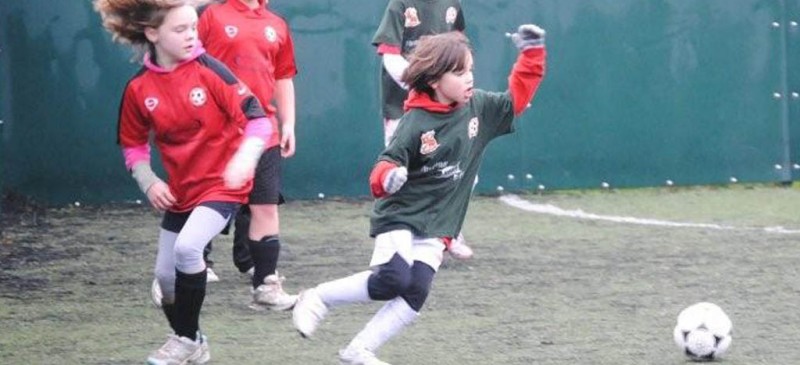 Swindon based companies see girls football as a shot above the rest.
After the success of the 2012 Olympics and Paralympics the vision for sport will forever be changed with those inspired by watching it.
One sport that stood out for IT solutions company Verelogic and TRAK Employment Solutions was the Team GB's Women's Football.
Both companies have now teamed-up to sponsor the STFC Girls Development Programme for the 2012/2013 season and beyond.
Shane Hewlett, director of the Girls Football in the Community Officer, said, "we are very grateful that Verelogic and TRAK Solutions have invested in the program. Our ultimate goal is to try and inspire girls who have never kicked a football, right up to the girls who have a true natural talent in the game.
"This funding is helping us to give the girls the opportunity to develop within a structured environment under the guidance of high quality STFC qualified coaches."
Kevin Metcalfe, CEO of Verelogic IT Solutions, said, "I think you just have to look at the success of some of our athletes to realise the importance of investing in the younger generation in sport.
"I hope that with our support we will help offer more opportunities to girls in football."
Carl McCulloch, Joint Managing Director at TRAK Employment Solutions added, "the program currently has over 300 girls participating and with some more funding we hope to see an increase in this number to further enhance girls pathway to excellence.
"The programme is an excellent opportunity for girls in Swindon and we are delighted to be able to support it. Kevin and I are open for more businesses to support this program and would encourage them to get in touch."
See:  http://www.swindonlink.com/news/swindon-companies-see-girls-football-as-a-shot-above-the-rest