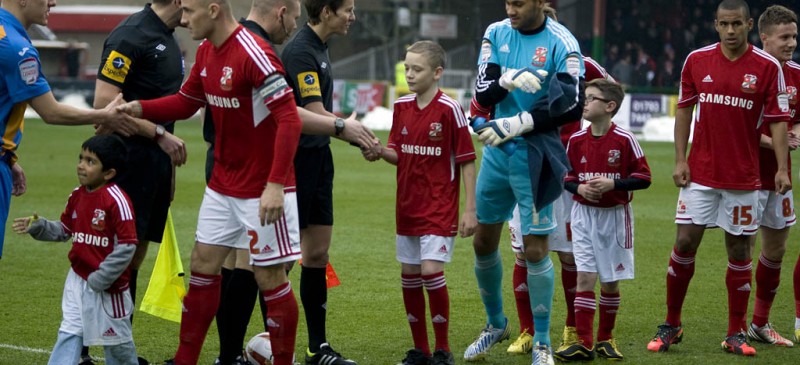 Joseph Compton is proving to be a lucky mascot.
During a t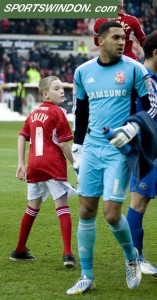 hunderstorm in the late summer Joe was hit by lightning as he waited outside Dorcan Academy in Swindon for a lift home.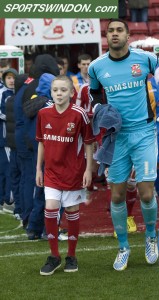 The bolt of lightning caused his heart to stop, burst his ear drums and caused severe burns across 22 per cent of his body, as a result he spent weeks in hospital.
Yesterday, the Swindon and Arsenal fan lead the Town onto the pitch at the County Ground, as one of the mascots.
Wearing his LUCKY 1 Swindon Town shirt, he walked out of the tunnel with keeper Wes Foderingham and lined up with officials and sponsors for pictures at the start of the game.
Definitely lucky, he saw Town win 2-0 and Foderingham stop a penalty.