Swindon Robins v Belle Vue – Match report.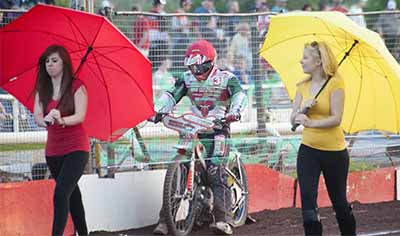 Match Report from Swindon Robins.
Elite League: BELLE VUE 33 SWINDON 60
SWINDON enjoyed a happy away day on their Elite League visit to Belle Vue on Monday with an emphatic 60-33 victory.
The Robins were in stunning form ripping into their struggling opponents from the very first race, with all of the seven riders making significant contributions.
Troy Batchelor had one of his best nights of the season so far leading the scorechart with a 12+1 score, and there was plenty of back-up from Hans Andersen (11+1) and Peter Kildemand (10+1). But in all fairness it was a superb team effort throughout with the Wiltshire side producing one of their biggest away wins for many years.
The Robins got off to an almost perfect start – dropping just two-points in the opening six races to lead by an incredible 28-8 scoreline.
Former Swindon favourite Charlie Gjedde momentarily stopped the onslaught when winning a shared Heat 7, and the Aces did reduce the deficit with Ales Dryml (tactical ride) and Claus Vissing racing to a 7-2 in Heat 8.
But the recovery was short-lived as Robin Aspegren and Batchelor romped to a maximum in Heat 9, and a 4-2 two races later from Andersen and Nick Morris put the meeting well beyond the reach of the hosts.
A further 5-1 followed in Heat 13 – this time courtesy of the impressive Batchelor and Andersen – and the Robins broke the sixty-point mark when Kildemand and Batchelor following home Gjedde in Heat 15.
BELLE VUE 33: Charlie Gjedde 9, Ales Dryml 7+1, Patrick Hougaard 7, Mads Korneliussen 5, Claus Vissing 4, Linus Eklof 1, Artur Mroczka 0
SWINDON 60: Troy Batchelor 12+1, Hans Andersen 11+1, Peter Kildemand 10+1, Robin Aspegren 8+3, Jason Doyle 8+1, Simon Stead 7, Nick Morris 4+1