Swindon Robins extend race nights with a second half race programme.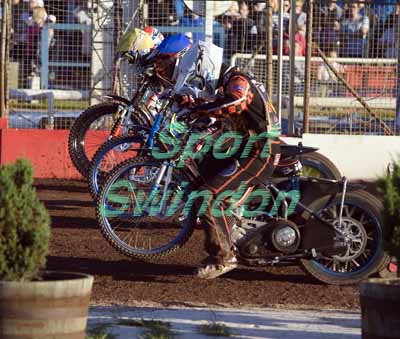 PLANS are in place for the return of second half racing at Swindon Speedway.
The high riding Elite League club are keen to keep one eye on the future and a series of short format meetings will be held at National League standard between Swindon and their former rivals Oxford and Reading.
Hopes are still high that both clubs will be revived in their own venue but Robins co-owner Gary Patchett is keen to see their names remain in the limelight.
He said: "We're looking at six meetings during the summer as second half events and we feel sure supporters will want to stick around and support them.
"Supporters of both Oxford and Reading are desperate to see their clubs revived in league racing at their own track and naturally we will make them welcome should they wish to come along to these meetings.
"The Swindon team will be led by our own asset, Darryl Ritchings, who is currently riding well in the National League with Dudley Heathens."
More: