Sport shorts: Speedway update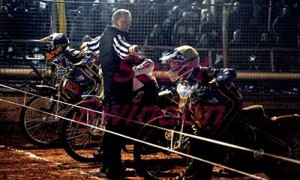 DANISH ace Mads Korneliussen is the latest rider to be confirmed for the Bob Kilby Memorial at Blunsdon on March 14.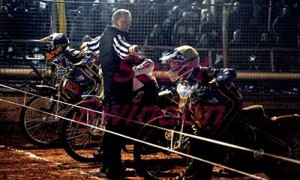 Korneliussen rode for Swindon between 2006-08, and also in 2010, and has often shown good form around his old home circuit on his returns – including a four-ride maximum last April.
He will be spending his third year with King's Lynn in 2013, where he will team up with a Swindon title-winner from last season, Simon Stead.
Excalibur Communications Robins co-promoter Gary Patchett said: "Mads is a real fans' favourite and I know he always relishes the opportunity to show us what we are missing. He'll be determined to put on a good show."
Further names for the meeting are expected shortly, along with another exciting announcement about action at Blunsdon this season.
Copy and more: www.swindonrobins.co
Bob Kilby
Wikipedia: Robert Stanley "Bob" Kilby was a motorcycle speedway rider for the Swindon Robins, Oxford Rebels and Exeter Falcons. →